UK plans own space programme after dispute with EU over Galileo project, defence secretary announces
The Independent
21/05/2018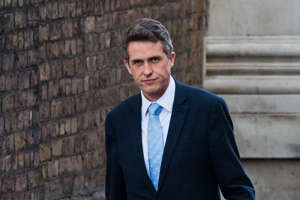 © Getty LONDON, UNITED KINGDOM - MAY 02: Secretary of State for Defence Gavin Williamson arrives for a Brexit Cabinet committee meeting at 10 Downing Street in central London to discuss a post-Brexit customs partnership with the European Union and the future EU-UK relationship. May 02, 2018 in London, England. (Photo credit should read Wiktor Szymanowicz / Barcroft Media via Getty Images) Britain is to review its contribution to the EU's Galileo satellite programme and "plan for alternative systems in this crucial area", Gavin Williamson has said as he announced the launch of the UK's first Defence Space Strategy.

The move follows an increasingly bitter dispute between Whitehall and Brussels over the access the UK, the European Union's biggest spender on defence, will have to the bloc's satellite navigation project after it leaves the EU.
"Britain is a world leader in the space industry and our defence scientists and military personnel have played a central role in the development of the EU's Galileo satellite programme alongside British companies, so it is important we also review our contribution and how we plan for alternative systems in this crucial area," Mr Williamson said.

The EU's chief Brexit negotiator, Michel Barnier, said last week that British companies could not be directly involved in a new EU satellite navigation system after Brexit, but Britain would have access to its signal.
"It cannot be business as usual," Mr Barnier said. "Third countries and their companies cannot participate in the development of security-sensitive matters."
© Provided by Independent Digital News & Media Limited The announcement that the UK shall plan for "alternative systems" in this area signals that the government may well be resigned to being excluded from the project.

The UK has so far spent £1.2bn on Galileo, Europe's answer to the US GPS system, and business secretary Greg Clark has been taking legal advice on whether the UK can reclaim the cash.
Officials have been looking at ways in could refuse the the EU access to ground stations in the Falkland Islands and the Ascension Islands amid reports Philip Hammond, the chancellor, has been planning ways the UK would fight back against any EU decision to isolate it from Galileo.
Whitehall has also been looking at ways to sabotage the EU's satellite project and prevent the transfer of technology and expertise from the UK to the EU, according to reports, while Mr Clark is understood to be preparing to block the procurement of the next batch of satellites.
Galileo currently has 22 spacecraft in orbit and it is likely that figure will rise to 30 by 2021. Its original budget was €3bn (£2.6bn) but the system, which promises real-time positioning accurate to a metre or less, is now slated to cost more than three times that.
In his speech, Mr Williamson stressed that the UK "must make sure [it is] primed and ready to deter and counter the intensifying threats to our everyday life that are emerging in space".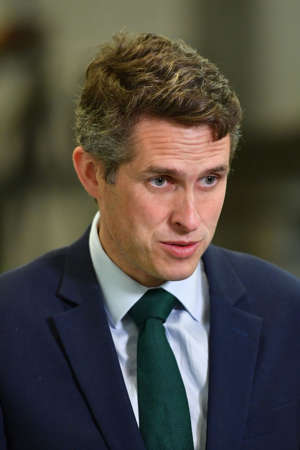 © Getty Defence Secretary Gavin Williamson "That's why today I'm announcing the RAF is taking the lead in this area and why we plan to increase the number of personnel covering space.
The number of defence space sector staff will go up by a fifth over the next five years to more than 600.
Mr Williamson added that the RAF Air Command would take on responsibility for "command and control" of UK military space operations.
The wide-ranging strategy will include plans to protect UK operations against "emerging space-based threats", such as the "jamming of civilian satellites used for broadcasters and satellite navigation to support military capabilities".
"Satellite technology is not just a crucial tool for our Armed Forces but vital to our way of life, whether that be access to our mobile phones, the internet or television," Mr Williamson said.
"It is essential we protect our interests and assets from potential adversaries who seek to cause major disruption and do us harm."
As part of the policy push, defence minister Guto Bebb, who is set to speak at the Defence Space Conference in London on Monday, will say space is a "vital part" of the British economy.
"With the launch of this strategy, we are setting our aspirations much higher, to ensure that our industry continues to benefit from this growth in satellite technology.
"We are investing millions into Britain's most innovative companies to help us launch forward in the space domain."
Related: 50 incredible images of space (PocketLint)