Your Morning Briefing
Good morning. Here's what you need to know to start your day with our daily briefing, compiled by Liji Varghese. 
Three-time F1 world champion Niki Lauda dies aged 70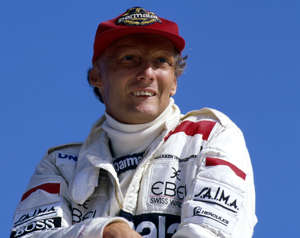 © Getty The former Formula One driver and three-time world champion Niki Lauda has died at the age of 70, his family has said. The Austrian died overnight on Monday, eight months after receiving a lung transplant. (The Guardian) The Austrian won three Formula One world championships, with his first coming in 1975. After the 1976 accident, Lauda staged a near-miraculous comeback to win two more titles and went on to become a successful entrepreneur, founding his own airlines. (AFP) He was well-known for his rivalry with McLaren driver James Hunt. (Mirror) 
British Steel 'on brink of collapse with nearly 25,000 jobs at risk'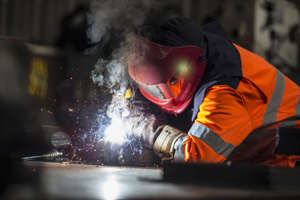 Britain's second-largest steel producer was on the brink of collapse  amid growing signs that an emergency government loan would fail to materialise, putting a total of close to 25,000 jobs at risk. British Steel, its lenders and Whitehall are preparing for an insolvency to take place within 48 hours, with EY expected to be formally appointed as administrators on Wednesday unless a deal is struck by Tuesday afternoon. (Sky News)
Cryptocurrency scams triple in a year at £27m total cost to victims

© Getty Images Cryptocurrencies Investment scams involving cryptocurrencies such as bitcoin and foreign currency trading have tripled in a year, with the average victim losing £14,600, according to the UK's Financial Conduct Authority. More than £27m was lost to frauds involving so-called crypto-assets and forex investments in 2018-19, said the FCA. (The Guardian)
UK island among top 10 European summer destinations

Scotland Lonely Planet has released its top 10 European destinations for 2019. High Tatras, Slovakia, takes the top spot as Europe's number one destination and the UK's northernmost point, the Shetland Islands, is at number six. (Huffpost UK)

In-depth: Is Iran testing Trump with little attacks?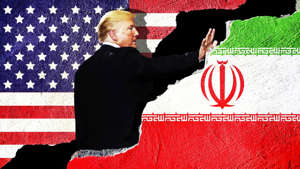 The sound of an explosion echoed through the Green Zone on Sunday night around 9:00 p.m., a reminder that this most secure part of the Iraqi capital is not, in fact, all that safe. The projectile appears to have been aimed at the United States embassy and, after the blast, embassy sirens went off, accompanied by repeated warnings blaring on loudspeakers. But for a brief and highly fraught moment alarms were going off in Washington, as well, where the much-publicized threat of Iranian "proxy" attacks on U.S. interests and personnel. (The Daily Beast)

Video of the day: Rare giant soft-shell turtle released into the wild
This is the Cantor's giant soft-shell turtle. It's an extremely rare species in Cambodia that can grow to be the size of a small sofa and live for more than a century. (National Geographic)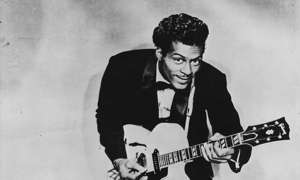 © Michael Ochs Archives/Getty Images 1955: A part-time construction worker visits the studios of Chess Records and cuts his first record, a souped-up version of a traditional fiddle tune given new lyrics, a new title, and an unforgettable guitar riff. A smash crossover hit, 'Maybellene' will make Chuck Berry an overnight sensation and lead Rolling Stone magazine to later write, "Rock & roll guitar starts here." (Bing)
For more of the most popular News, Sport, Lifestyle & Entertainment on MSN, Follow us on Facebook, and on Twitter