Your Morning Briefing
Good morning. Here's what you need to know to start your day with our daily briefing, compiled by Zoya Thomas.
'I was blackmailed': Amazon boss Jeff Bezos accuses tabloid of extortion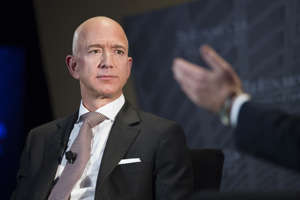 © ASSOCIATED PRESS Jeff Bezos, Amazon founder and CEO, speaks at The Economic Club of Washington's Milestone Celebration in Washington, Thursday, Sept. 13, 2018. Bezos said that he is giving $2 billion to start the Bezos Day One Fund which will open preschools in low-income neighborhoods and give money to nonprofits that helps homeless families. (AP Photo/Cliff Owen) Jeff Bezos has accused US tabloid National Enquirer and its parent company, American Media Inc, of "extortion and blackmail" in its reporting over his personal life. The Amazon founder and chief executive wrote in a post, on the Medium website, that the tabloid had threatened to publish intimate photos and text messages between him and Lauren Sanchez, the woman he has been dating, unless he put out a statement denying AMI's coverage "was politically motivated or influenced by political forces". (The Financial Times)
Cardiff striker Emiliano Sala confirmed dead
Investigators have confirmed that the body of Emiliano Sala has been recovered from the wreckage of his plane that went missing last month. A body was pulled from the aircraft, which was found on the bottom of the ocean north of Guernsey, earlier this week. (Mirror)
Sexism or snowflakes? Row as JD Sports take down Scotland kit photo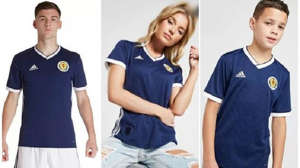 Sports retailer JD Sports was at the centre of a sexism row yesterday after posting and then deleting a photo of a female model in a provocative pose to advertise a football kit. The retailer backtracked after a father accused the firm of sexism for the Scotland kit advert - which was accompanied by ones for the men's and boys' kits using models in more straight-laced poses. (Daily Mail)
Fury over 'sneaky' £6,000 death tax
Ministers were last night accused of sneaking through a stealth 'death tax' that will hit grieving families with bills of up to £6,000. In an alleged abuse of power, a huge hike in probate charges was effectively waved through Parliament after ministers categorised it as a 'fee' rather than a tax. (Daily Mail)
In Depth: Where are the Premier League teams scoring their goals from?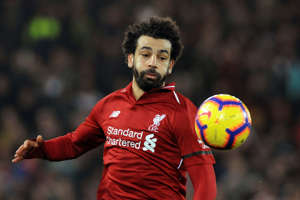 As assassinations go, it was perhaps more Jack Ruby than Lee Harvey Oswald. Sergio Aguero, from his grassy knoll, fired three shots from an aggregate range of no more than 15 yards on Monday night and Arsenal were killed off. Tap-ins - if that isn't too disrespectful a term for such close-quarter goalscoring - have a long and illustrious history at the top level. (The Telegraph)
Video of the day: Band transforms vintage piano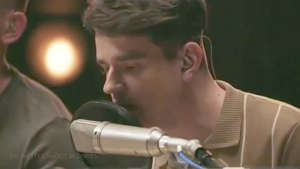 Ukrainian band Brunettes Shoot Blondes performs a song using a 19th century piano hosting 20 different instruments. (Reuters)
Torn Stasi files are visible in a sack of hitherto undocumented material at the Stasi archives in Berlin, Germany, 17 January 2015. On the occasion of the 25th anniversary of the storming of the Stasi headquarters, interested people can participate in a citizens' day on the grounds of the former GDR Ministry of State Security. Among other things, a new permanent exhibition informs about the work of the Stasi. PHOTO: STEPHANIE PILICK/dpa | usage worldwide (Photo by Stephanie Pilick/picture alliance via Getty Images) 1950: The Ministry for State Security, known as the Stasi, begins a 40-year reign of spying on the citizens of East Germany, turning neighbour against neighbour, and friends and family into informants. (Bing)
For more of the most popular News, Sport, Lifestyle & Entertainment on MSN, Follow us on Facebook, and on Twitter