Your Morning Briefing
Good morning. Here's what you need to know to start your day with our daily briefing, compiled by Liji Varghese. 
May to ask EU for Brexit delay as cabinet remains in deadlock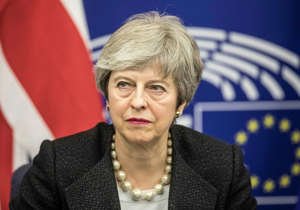 Theresa May will be forced to write to the European Union and beg its leaders for a delay to Brexit as her cabinet remains in deadlock. The development comes exactly 1,000 days after the referendum of June 23 2016, which delivered a 52 per cent-48 per cent majority for leaving the EU. (Evening Standard) Meanwhile, EU's chief negotiator, Michel Barnier has suggested that the price of a long Brexit delay in the event of Theresa May's deal being defeated again would be a soft Brexit or a "new event" such as a second referendum or general election. (The Guardian)
Father and son buried together in first funerals of NZ mosque massacre
© Supplied (Fricker) Christchurch massacre: Mum listens to teenage son dying during frantic call A horrified mother listened to her teenage son dying after he was shot by Christchurch gunman Brenton Tarrant while on the phone to her. Hamza Mustafa, 16, rang his mum Salwa in a panic when the mass shooting began inside the Al Noor Mosque. Picture lifted from https://www.stuff.co.nz/national/crime/111348557/christchurch-terror-attack-son-was-on-the-phone-to-his-mum-when-he-was-shot-and-killed The first burials of victims of the Christchurch mosque massacre have taken place. Two caskets were carried into the Memorial Park cemetery in the South Island city at around midday. Hundreds of mourners attended the funerals of Khaled Mustafa, 44, and his 14-year-old son Hamza. (Mirror) As the nation mourned, Prime Minister Jacinda Arden, visited Christchurch to meet those affected by the massacre. (Evening Standard)
MPs slams BBC over £87m cost of new EastEnders set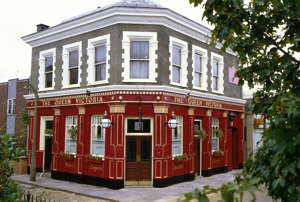 © PA Handout photo of The Queen Vic pub The BBC's attempt to build a new Albert Square for the filming of EastEnders has been heavily criticised by a group of MPs, who have concluded that the enormous £87m cost of the project ain't worth it. The project to build an entire new stage set for the flagship soap opera is now running £27m over budget and is not due to be completed until May 2023, nearly five years later than originally planned. (The Guardian)
The world's happiest countries revealed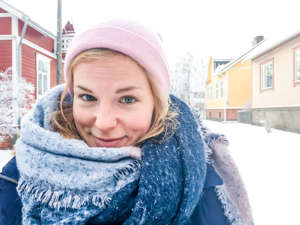 Woman Portrait in Residential District, Tempere, Finland Finland has been crowned the happiest country in the world for the second year in a row, leading a top ten that is made up of five Nordic nations. The UK placed 15th, up from 19th last year, one above Ireland and four above the US - which came in at its lowest ranking ever at 19th. (Daily Mail) 
In depth: Would Steve Jobs like the iPad today?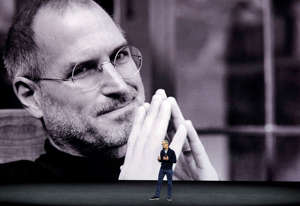 © ASSOCIATED PRESS There are two truths that Apple fans must grapple with this week. The first is that Steve Jobs unabashedly hated styluses. The second truth: Every modern iPad—including new versions released on March 18, nearly a decade after the original—now works with the Apple Pencil, which some might call a stylus. (Quartz)

Video of the day: Daredevil is the first to ski down Europe's tallest vertical mountain wall

© All Rights Reserved/Kilian Jornet via Caters Clips Esquiador desce parede de rocha mais alta da Europa! Kilian Jornet, 31, became the first person to ski down the tallest mountain wall in Europe. The wall known as 'Troll Wall' located in Norway is about 1100 meters high. (Buzz Videos)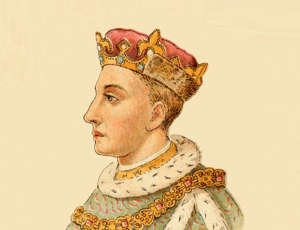 © Stock Montage/Getty Images 1413: With the death of his father, the 26-year-old Henry V assumes England's throne. Later crowned on April 9, 1413, he will go on to lead a stirring victory at Agincourt, almost conquer France, and be immortalized more than a century later by Shakespeare. (Bing) 
For more of the most popular News, Sport, Lifestyle & Entertainment on MSN, Follow us on Facebook, and on Twitter