Your Morning Briefing
Good morning. Here's what you need to know to start your day with our daily briefing, compiled by Aashna Jawal.
French PM vows to 'rebuild' Notre Dame structure as blaze rips it through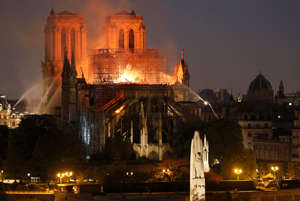 © 2019 Chesnot PARIS, FRANCE - APRIL 15: Flames and smoke are seen billowing from the roof at Notre-Dame Cathedral on April 15, 2019 in Paris, France. A fire broke out on Monday afternoon and quickly spread across the building, collapsing the spire. (Photo by Chesnot/Getty Images) French President Emmanuel Macron launched an international fundraising campaign as he pledged "we will rebuild" the fire-devastated Notre Dame. (Mirror) One of France's richest men is to donate 100 million Euros (£86.3m) towards the rebuilding of Notre-Dame. In a statement given to the French newspaper Le Figaro, billionaire François-Henri Pinault said he hoped the money would help to "completely rebuild Notre-Dame". (Sky News) Meanwhile, in another sense, Notre Dame is one in a long line of cathedrals that have been ravaged by fire or war. There is a history of great cathedrals that have been lost to fire and war. (The Washington Post)
'Breakthrough' diabetes drug cut kidney and heart disease deaths by a third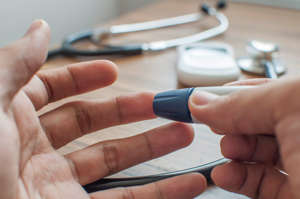 A breakthrough treatment could help protect hundreds of millions of people from the "21st century epidemic" of deadly diabetic kidney disease, a major trial has found. Research led by the University of Oxford has shown that a once-a-day blood sugar lowering drug, canagliflozin, reduced cases of kidney failure and death by a third in diabetic patients. (The Independent)
Pulitzer Prizes honour journalists under threat and recognise Aretha Franklin posthumously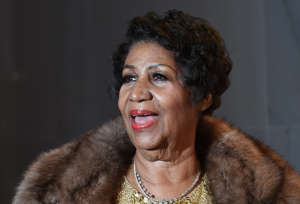 Aretha Franklin Pulitzer Prizes were awarded on Monday to news organizations and recognizing journalists' perseverance in the face of various threats. In a special citation, The Pulitzer board recognized Franklin, who bridged gospel traditions with secular music, "for her indelible contribution to American music and culture for more than five decades." (The New York Times)
Prince Harry and Meghan reference 'Baby Sussex' for the first time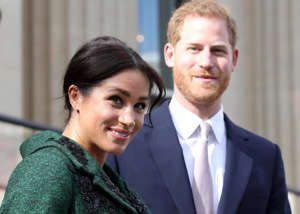 Duke and Duchess of Sussex Meghan Markle and Prince Harry have delighted fan with a cute comment about their Royal Baby in their latest Instagram post. While thanking generous well-wishers for charity donations, the message referred to the Duke and Duchess - and Baby Sussex. (The Independent)
Free sanitary products to be made available to all girls in English primary schools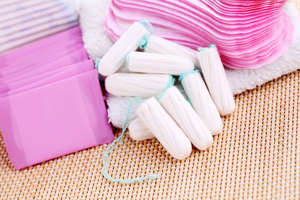 © matka_Wariatka Sanitary products Girls in primary schools will receive free sanitary products from early next year, the Government has announced. The move comes after last month's announcement that the products would be made available in secondary schools, which was criticised for not going far enough. But on Tuesday children and families minister Nadhim Zahawi confirmed the scheme, fully funded by the Department for Education, will be extended to include younger schoolgirls. (Evening Standard)
In-depth: Leonardo da Vinci showed how art can advance scientific progress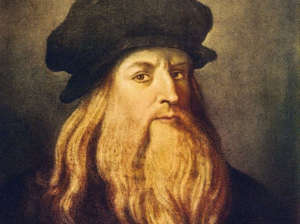 Leonardo da Vinci - self portrait of the Italian Renaissance painter, sculptor, writer, scientist, architect and engineer. 1452-1519 (Photo by Culture Club/Getty Images) Leonardo da Vinci's remarkable capacity for the careful observation made him an astonishing artist and a brilliant scientist. Beyond applying his artist's perceptual capabilities to scientific topics, Leonardo took on artistic and engineering challenges that built on his knowledge of geology, weather, hydrology, botany, and much more. (Quartz)
Video of the day: Scientists find water is released from the moon during meteor showers
© Provided by AOL Scientists Find Water Is Released From Moon During Meteor Showers New research sheds light on the streams of meteoroids that strike the moon. (GeoBeats)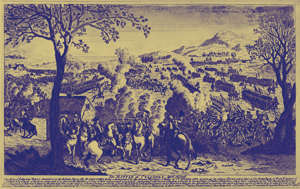 1746: 
A pitched battle near Inverness between Scottish Highlanders and British Loyalists results in thousands of casualties for the Scots, and a victory for the Brits that will lead to a cracking down on the Scottish clan system and a depopulating of the Highlands. 
(Bing)
For more of the most popular News, Sport, Lifestyle & Entertainment on MSN, Follow us on Facebook, and on Twitter