Your Morning Briefing
Good morning. Here's what you need to know to start your day with our daily briefing, compiled by Liji Varghese.
10 million embark on Easter getaways as UK temps hit 23C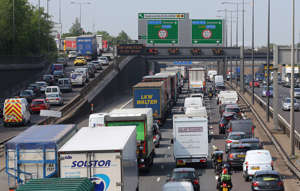 About 10 million people are preparing to head off on an Easter holiday, new figures suggest. Good Friday will be the busiest travel day as many people make the most of the long weekend. Motorists are being urged to set off early or delay travel until Saturday to avoid the worst jams. For those staying in the UK, the Met Office is predicting plenty of dry and sunny weather across the country. (Press Association) According to another survey, Britons are expected to spend nearly £900m on Easter parties in 2019, proving being the host can be very egg-spensive. (Yahoo Finance)
Iranian female boxer cancels return home after arrest warrant issued

© Reuters Iranian boxer Sadaf Khadem takes part in a weighing session before her first official boxing bout in Royan, France April 13, 2019. REUTERS/Stephane Mahe The first Iranian woman to contest an official boxing bout has cancelled plans to return home after an arrest warrant was issued for her in Tehran, her representative said on Wednesday as Iranian authorities issued a denial. Sadaf Khadem beat a French boxer, Anne Chauvin, in the bout, which took place in western France on Saturday. Iranian women's participation in sports events is heavily restricted. (The Independent)
Climate protests in London continue amid arrests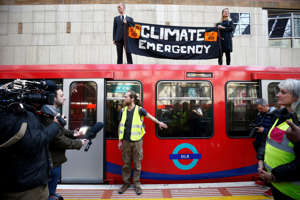 © Thomson Reuters Climate change activists demonstrate during the Extinction Rebellion protest, at Canary Wharf DLR station in London, Britain April 17, 2019. REUTERS/Henry Nicholls London faces a fourth day of disruption as environmental protesters vow to maintain roadblocks across the capital despite nearly 400 arrests. More than 100 people were detained on Wednesday as ongoing protests by Extinction Rebellion (XR) activists continue. Activists have said the roadblocks, which has has seen traffic gridlock and disruption to transport and businesses since Monday, will contine until at least next Friday. (Sky News)
Schools forced to sack teachers due to budget restrictions
© Provided by Johnston Publishing Ltd More than two-thirds of secondary school heads have had to cut back on teachers as school budgets are squeezed, claims a social mobility campaign group. A poll carried out by The Sutton Trust said 69 per cent of headteachers in secondary schools had reduced the number of teachers to balance books and 72 per cent of primary school heads had trimmed back teaching assistant numbers. (The i)

In-depth: The most dramatic defeat in football history?

© 2019 Marc Atkins MANCHESTER, ENGLAND - APRIL 17: Pep Guardiola manager of Manchester City looks dejected as a goal is ruled out via a VAR decision during the UEFA Champions League Quarter Final second leg match between Manchester City and Tottenham Hotspur at at Etihad Stadium on April 17, 2019 in Manchester, England. (Photo by Marc Atkins/Getty Images) If you ever wondered what the anti-93:20 moment was like, this was it... Have you ever seen such a dramatic defeat for any side, in such remarkable circumstances? Manchester City thought they had done it against Tottenham Hotspur. There were a full 30 seconds of the wildest celebrations - and then VAR intervened and before anybody knew anything about it, the moment was snatched away. Delirium turned to despair. Utter despair. (Goal.com)
Video of the day: Astronomers detect a rare supernova

Astronomers have detected an explosion on a very small star that was ten times more powerful than any ever recorded on our sun.
(GeoBeats)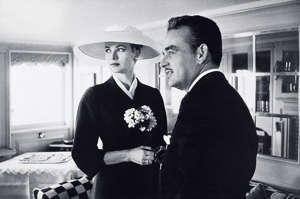 © Associated Press The movie star marries Prince Rainier III of Monaco in a civil ceremony, effectively ending her acting career. The formal church ceremony will happen the next day, watched by millions on live TV. Prince Rainier III and the Princess consort will remain married until her death in 1982. (Bing)
For more of the most popular News, Sport, Lifestyle & Entertainment on MSN, Follow us on Facebook, and on Twitter