3 dead after shooting in Northern California elementary school

Los Angeles Times
14/11/2017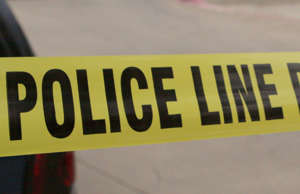 © KeystoneUSA-ZUM/Rex Shutterstock Authorities said at least three people are dead following a shooting at an elementary school in Northern California on Tuesday morning.
Among the dead are the gunman, who was killed by police, authorities said.
"At this point the suspected shooter is deceased by law enforcement bullets," Tehama County Assistant Sheriff Phil Johnston told reporters. "I know of at least three deaths."
Authorities said the shooting occurred around 8 a.m. in Rancho Tehama, near Red Bluff, Calif., about 120 miles northwest of Sacramento.
Johnston did not have a total number of victims, but said that "a number" of students had been medically evacuated from the scene.
"We have about 100 law enforcement personnel in Rancho Tehama right nwo with multiple, multpile scenes," Johnston said.