Best photos from the Obama White House years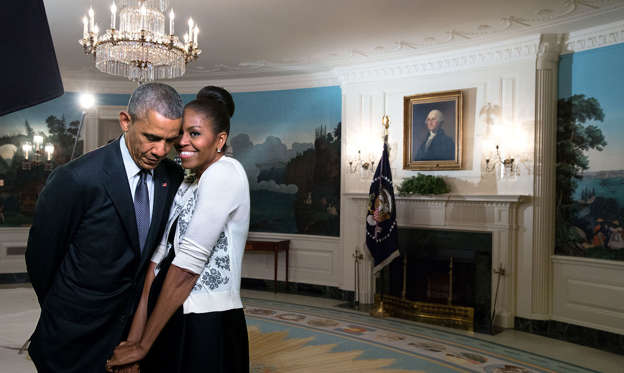 Barack Obama, the 44th president of the U.S., held office for eight years. We take a look back at a selection of images during his presidency captured by the official White House photographers. (Pictured) "First Lady Michelle Obama snuggles against the president during a video taping for the 2015 World Expo in the Diplomatic Reception Room of the White House on March 27, 2015."
*The descriptions are all provided by the White House chief photographer Pete Souza.
© Official White House Photo by Amanda Lucidon