Extreme weather around the world

Photos
|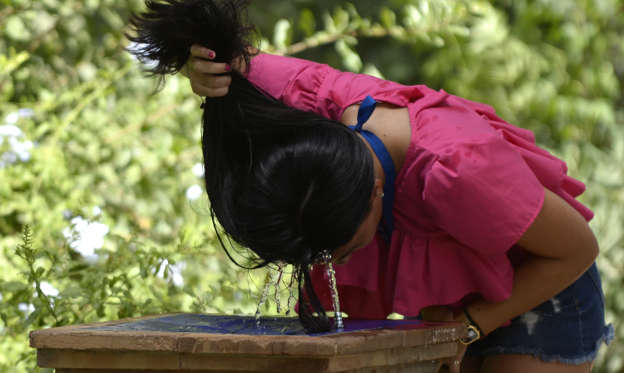 Spain: Heatwave warnings issued in August
As the mercury soars past 104 degrees Fahrenheit (40 degrees Celsius) in Spain, the country's meteorological office - AEMET - issued health warnings for the month of August 2018. The organization also announced the heat spell was expected to last for the most of the first week of the month, due to a mass of hot air moving up from Africa.
Similar warnings were raised for France and Portugal, with temperatures expected to reach 118.4 degrees Fahrenheit (48 degrees Celsius).
(Pictured) A woman cools herself down in a fountain in Sevilla, on Aug. 1.
© Cristina Quicler/AFP/Getty Images