Iran's judiciary declares UK ambassador 'persona non grata'
The Financial Times
14/01/2020
Iran's judiciary said it considered the UK ambassador to Tehran persona non grata, claiming he participated in anti-government protests in a major escalation of diplomatic tensions between the two countries.
Gholam-Hossein Esmaili, the spokesman for Iran's judiciary, said Rob Macaire had played a "provocative role" in recent protests, when he attended a vigil at the weekend for passengers killed in the downing of a passenger jet last week.
"It is not acceptable for us to see that the British ambassador went outside the embassy and took part in an illegal gathering, filmed it and had a provocative role in its continuation," Mr Esmaili told reporters in Iran on Tuesday. "This person is persona non grata  . . . while people's expectations and international regulations necessitate his expulsion."
Mr Esmaili said the final decision over Mr Macaire's expulsion would be taken by Iran's foreign ministry but "as far as we are concerned he is a persona non grata" and the Islamic republic "can expel him".
The Iranian foreign ministry did not immediately respond to a request for comment. A UK Foreign Office official declined to comment on the Iranian judiciary's statement but said Mr Macaire would be returning to London for a brief prearranged visit this week as part of his normal routine as ambassador.
The statement by the Iranian judiciary came as Boris Johnson, the British prime minister, reiterated his appeal to US president Donald Trump to seek a new nuclear deal with Iran.
"From the American perspective it's a flawed deal, it expires, and it was negotiated by President Obama," Mr Johnson told the BBC on Tuesday in his first major interview since Christmas. "Let's replace it and let's replace it with the Trump deal. That's what we need to see. And that would be a great way forward."
Related: Biggest news stories of 2019 (Photos)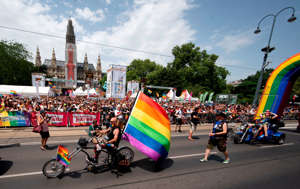 Since the US walked away from the 2015 Iranian nuclear accord in 2018, Tehran has stepped up its research on acquiring nuclear weapons, while pressing the EU signatories — France, Germany and the UK — to find ways to counter the impact of US sanctions.
The prime minister, who first called for a " Trump deal" for Iran last September, issued a transparent appeal to the US president's self-declared ability to cut deals. "President Trump is a great dealmaker by his own account, and by many others," he said.
This month's US assassination of Qassem Soleimani, Iran's most powerful general, has inflamed tension in the Middle East, leading to Iranian missile strikes on bases in Iraq housing US troops and placing the existing nuclear agreement under more pressure.
Instability in Iran increased further on Saturday when Iran's Revolutionary Guard admitted it had mistakenly shot down the Ukrainian International Airlines flight that crashed shortly after take off from Tehran last week killing all 176 people on board.
As thousands of Iranians, including students from top universities, poured on to the streets of the capital at the weekend to protest against the tragic incident, Mr Macaire was seen outside the Amirkabir University in downtown Tehran and then briefly detained.
In a sign of the escalating diplomatic tensions between the UK and Iran, Mr Esmaili compared the UK to the US, describing both countries as "bloodthirsty".
"They want to take revenge," he said. "During the floods [last year], they prevented international aid from reaching Iran. If they liked Iranians, they would not have committed this crime."
MSN UK is committed to Empowering the Planet and taking urgent action to protect our environment against the climate crisis. We're supporting those on the front line tackling the Australian bushfire crisis. Find out more about our campaign here.