Missing Dubai princess Sheikha Latifa is 'safe' at home

New York Daily News
06/12/2018
A special message from MSN:

While Christmas is a time of joy for most of us, that's not the case for the UK's most vulnerable children and young people. We've partnered with giving platform Benevity to raise funds for two charities - the NSPCC and The Children's Society – to try to help change that. You can help make a difference - please donate now.
A Dubai princess who has been missing for nine months has returned home.
"Her Highness Sheikha Latifa is now safe in Dubai," the court of Dubai's ruler, Sheikh Mohammed bin Rashid al-Maktoum, said in a statement released Thursday, The Guardian reported.
"(Latifa) and her family are looking forward to celebrating her birthday today, in privacy and peace, and to building a happy and stable future for her."
Video: Princess prepares to flee her family (Sky News)
Latifa bint Mohammed al-Maktoum, the daughter of the prime minister of the United Arab Emirates, turned 33 years old Wednesday.
The statement claimed Hervé Jaubert, a French ex-spy, kidnapped Latifa and urged a ransom for her return — but it doesn't align with her friends saying she tried to escape the UAE in March.
Her friends opened up in a BBC documentary "Escape from Dubai" and said Latifa had been planning her escape for seven years, which they helped coordinate.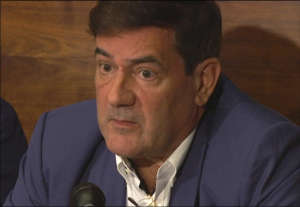 The documentary, previewed by The Guardian, aired Thursday night and possibly pressured Sheikh Mohammed to speak out about his daughter's location.
Prior to her disappearance, Latifa created a YouTube video to be revealed only if her escape failed.
"My father is the most evil person I have ever met in my life. He's pure evil. There's nothing good in him," she said in the video.
"If you are watching this it's not such a good thing, either I'm dead or I'm in a very, very, very bad situation."