Monsanto ordered to pay $289m as jury rules weedkiller caused man's cancer

The Guardian
10/08/2018
Monsanto suffered a major blow with a jury ruling that the company was liable for a terminally ill man's cancer, awarding him $289m in damages.
Dewayne Johnson, a 46-year-old former groundskeeper, won a huge victory in the landmark case on Friday, with the jury determining that Monsanto's Roundup weedkiller caused his cancer and that the corporation failed to warn him of the health hazards from exposure. The jury further found that Monsanto "acted with malice or oppression".
Johnson's lawyers argued over the course of a month-long trial in San Francisco that Monsanto had "fought science" for years and targeted academics who spoke up about possible health risks of the herbicide product. Johnson was the first person to take the agrochemical corporation to trial over allegations that the chemical sold under the brand Roundup causes cancer.
There have been thousands of similar legal claims across the US, and Johnson's case was particularly significant because a judge allowed his team to present scientific arguments. The dispute centered on glyphosate, which is the world's most widely used herbicide. The verdict came a month after a federal judge ruled that cancer survivors or relatives of the deceased could bring similar claims forward in another trial.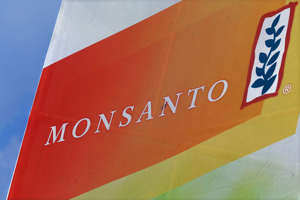 During the lengthy trial, the plaintiff's attorneys brought forward internal emails from Monsanto executives that they said demonstrated how the corporation repeatedly ignored experts' warnings, sought favorable scientific analyses and helped to "ghostwrite" research that encouraged continued usage.
Monsanto has long argued that Roundup is safe and not linked to cancer and presented studies during trial that countered the research and testimony submitted by Johnson's team. The herbicide is registered in 130 countries and approved for use on more than 100 crops, but in 2015, the World Health Organization's international agency for research on cancer (IARC) classified glyphosate as "probably carcinogenic to humans", triggering a wave of legal and legislative challenges.
Johnson, 46, is a father of three who worked as a groundskeeper and pest manager for the school district in Benicia, a suburb just north of San Francisco. That position began in 2012, and he testified that it involved him spraying herbicide to control weeds on school grounds, sometimes for several hours a day.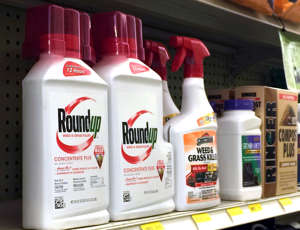 He argued that his exposure to the chemicals caused non-Hodgkin lymphoma (NHL), a blood cell cancer, and when he took the stand, he discussed his pain and suffering as skin lesions took over his body.
"I've been going through a lot of pain," Johnson, who goes by the name Lee, testified weeks earlier. "It really takes everything out of you … I'm not getting any better."
Johnson may have just months to live, according to his doctors.