Raccoon safely trapped after 25-storey tower climb
Press Association
13/06/2018
 Video: Wayward Raccoon Climbs St. Paul Skyscraper (Provided by Associated Press)
A raccoon that became an internet sensation by climbing a 25-storey office tower in Minnesota has been safely trapped and will be released.

© Provided by The Press Association The creature will be set free later (AP)

The forest creature was caught in a live trap on top of the UBS Tower in St Paul early on Wednesday, said Chelsey DeMers, assistant general manager of the company Wildlife Management Services.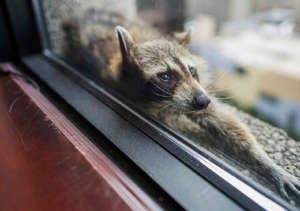 © Associated Press The raccoon has a rest as it nears the summit (AP) She said the animal is in good condition and is eating. 

A company technician is expected to set the animal free at a site yet to be determined.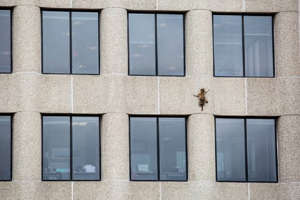 © Associated Press The creature scurries up the UBS Tower in St Paul (AP) The raccoon's adventures caused a stir on social media as it scaled the tower on Tuesday, with many Twitter users voicing concern for its safety or joking about the drama as its climb was livestreamed.

Nearby Minnesota Public Radio, which followed its climb, branded it #mprraccoon.