The most peaceful countries in Europe - revealed

Yahoo! News UK
19/06/2019
Iceland is the most peaceful country in Europe, it has been revealed.
The Global Peace Index measures levels of safety and security in a society, along with the extent of ongoing domestic and international conflict, and the degree of militarisation.
Europe, which is the most peaceful region in the world, is home to 17 of the 25 most peaceful countries and the only European nation to be considered among the most dangerous is Turkey - the 152nd safest in the world.
© Provided by Oath Inc. EU Flag waving against blue Sky The UK is ranked alongside Laos at 45th, five places safer than in the 2018 index.

Iceland is followed by New Zealand in second place, Austria was ranked third, Portugal was fourth, followed by Denmark which had a reduction in terrorism impact in 2019.
The remaining top 10 most peaceful countries were: Canada, Singapore, Slovenia, Japan and Czech Republic.
Most aspects of the Safety and Security domain improved, especially political terror and the impact of terrorism.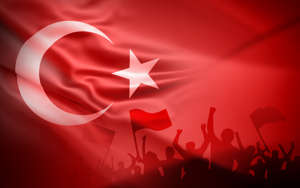 © Getty 15 temmuz A total of 24 countries had a reduction in terrorism impact in 2019, chief among them Cyprus, Bosnia and Herzegovina, Greece, Spain, Denmark and Turkey. 

Turkey has the worst terrorism score in the region. Only eight countries recorded increases in terrorism, including the Netherlands, Latvia, Poland, Norway and Serbia.
Afghanistan was ranked the most unsafe country, following closely by Syria, South Sudan, Yemen and Iraq.
Gallery: World's most peaceful countries of 2018 (Photos)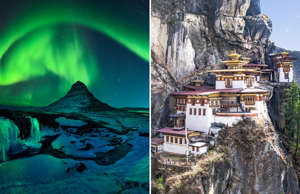 MSN are empowering Women In Sport this summer. Find out more about our campaign and the charity fighting to promote the transformational and lifelong rewards of exercise for women and girls in the UK here. ​