England players walking off pitch sends a statement to football's rulers

Evening Standard
09/10/2019
The Bulgarian Football Union's initial response to England's concerns over racism does not bode well.
In reacting to Gareth Southgate's fears that some of his players could be targeted in Monday's qualifier, president Borislav Mihaylov claimed those comments were "groundless, inappropriate and unnecessary".
Groundless? The Vasil Levski Stadium's capacity will be reduced by 5,000 when England visit after a UEFA punishment for racist chanting in two matches in June. The evidence is literally in your own ground, Borislav.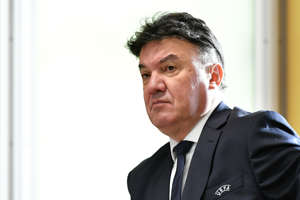 There is a pattern of racist abuse in matches involving Bulgarian sides, whether it be the £34,000 fine dished out after Ashley Young faced monkey chants at the same venue in 2011 or sanctions issued following Europa League games including Levski Sofia and Lokomotiv Polvdiv this season.
During last month's meeting between England and Bulgaria at Wembley, one man was ejected from the away end for "discriminatory abuse", although he was later released without charge by police.
Now, this is not to cast aspersions over a country's population but it seems reasonable to suggest that the Bulgarian officials are in denial if they honestly believe no issue exists.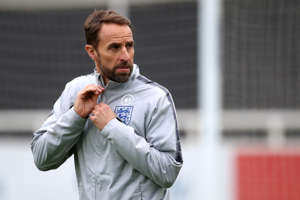 It is an attitude England faced this year in Montenegro, when an official from their FA interrupted a question to coach Ljubisa Tumbakovic on the abuse directed at England players by claiming "nobody heard any racism" during the match. Montenegro were later ordered to play June's qualifier against Kosovo behind closed doors.
Southgate has pondered this issue long and hard since then. Those close to Southgate describe him as shaken by events in Montenegro, concerned that by not taking his players off the field he had risked showing them the requisite duty of care.
That is typical of the man Southgate is, rather than any failure on his part, and it is in keeping with his customary diligence that England are proactive on this during this international break.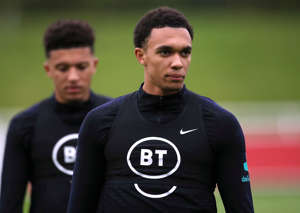 Following a squad meeting on Monday, they have decided to follow the UEFA protocol but walk off by their own volition if they feel suitable action has not been taken. This is unequivocally the right course of action. Discriminatory abuse has been allowed to move into everyday life by virtue of insufficient punishments.
Kicking countries out of competitions should not be considered a remote step. UEFA and FIFA pride themselves on spreading football throughout the world. What a statement it would be if a leading side rejected racism by refusing to play in a game that brings joy to millions.
Then these people would be shown up for what they are: angry bigots shaming themselves and the country they should be there to support. It would be even harder to deny there was a problem, too.
MSN UK is committed to Empowering the Planet and taking urgent action to protect our environment. We're supporting Friends of the Earth to help solve the climate crisis, please give generously here or find out more about our campaign here.
Related: Football Gossip [Read Sport]