Lacazette, Liverpool - Griezmann's PL picks

Sky Sports
22/07/2019
Antoine Griezmann has revealed Liverpool are his favourite Premier League club, but Alexandre Lacazette is his top-choice playing partner.
Griezmann completed his move to Barcelona this month, two years since he came close to joining Manchester United.
He admits he was "close" to a Premier League move once, but was "very comfortable" in Spain when he opted to remain at Atletico Madrid.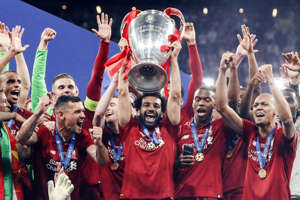 "I was having a lot of fun in La Liga," he told Sky Sports News. "We have one thing the Premier League does not - the sun."
His five-year deal at the Camp Nou will take the 28-year-old well into his 30s, making a move to English football unlikely.
Despite United's interest, though, Griezmann revealed the Premier League club he admires most is Liverpool - "because of the fans".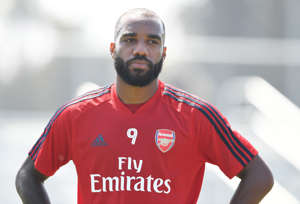 "They deserve to win the Premier League, hopefully one day they will win it again," said Griezmann.
He believes he has the "best player in the world" as a team-mate in Messi, but there is another Premier League player he would still like to link up with.
"I would love to play with [Alexandre] Lacazette," he said. "He's a friend of mine, we played together in the national team. He's an amazing player, has a lot of talent."
MSN are empowering Women In Sport this summer. Find out more about our campaign and the charity fighting to promote the transformational and lifelong rewards of exercise for women and girls in the UK here.
Related: Transfer gossip [Read Sport]