Ronda has a reason to not watch Lesnar vs. Cormier

SB Nation
11/07/2018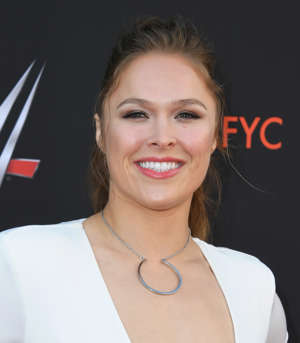 © Jon Kopaloff/Getty Images Ronda Rousey attends WWE's First-Ever Emmy 'For Your Consideration' Event at Saban Media Center on June 6, 2018 in North Hollywood, California.
So do we — but we'll watch anyway.
Ronda Rousey isn't going to watch Brock Lesnar when he returns to the UFC to face off with Daniel Cormier. Or, at least that's what she told TMZ.
"Both guys are friends of mine, so I don't want to pick sides," Rousey said. "I can't get involved in that one, that'll be hard to watch. I probably won't watch it. I hate watching friends of mine fight, it's heartwrenching. You're not happy about anything, so I don't want to do it."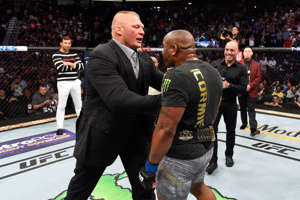 That's one reason to not watch the fight. And a valid one at that.
Another is that, since Lesnar's last official MMA victory, Cormier has:
Won the XMMA Heavyweight Championship
Won the King of the Cage Heavyweight Championship
Won the Strikeforce Heavyweight Grand Prix
Dropped to light heavyweight
Won the UFC Light Heavyweight Championship
Successfully defended that belt three times
Moved back to heavyweight
Defeated arguably the greatest heavyweight in UFC history to win the UFC Heavyweight Championship
Compiled a 19-1 record with 12 stoppage victories against a list of some of the greatest fighters in MMA history
There's little debate Lesnar being launched into a title fight on the strength of a single no contest with Mark Hunt at UFC 200 — a fight which he dominated but popped positive in multiple drug tests — is garbage on a sporting level.
Still, the UFC is desperate for big fights. They have their shiny new TV deal and are far from "in trouble," but they still can't seem to create new stars. The promotion needs Lesnar and McGregor to step back into the cage to get some buzz going again.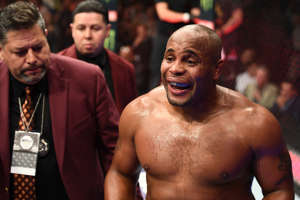 Hell, Cormier's fight with Miocic should have done monster numbers — and would have in previous UFC periods. Instead, the early indicators are the show did less than 400,000 buys. That's an awful number for as marquee a matchup as that fight was.
So, why not throw Lesnar vs. Cormier at the wall and see what happens?
There's too much risk in playing around with Lesnar "earning" a title shot. What if he gets knocked out by ... well, by anyone? What if there's another failed drug test along the way? What if he's only got one fight in him before he wanders off to do something else (a particularly Lesnarian concern)?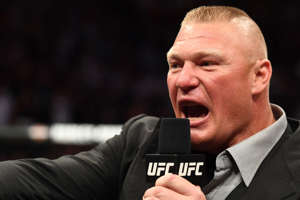 Do the fight now. Make your money.
It's just a shame Cormier is going to wreck Lesnar and be ready to retire shortly thereafter.
I wonder how long it'll take before fans are interested in a Lesnar go-round with the next champ? Will his broken face even be healed by the presser?
Related: WWE wrestlers :Then and now (Photo Services)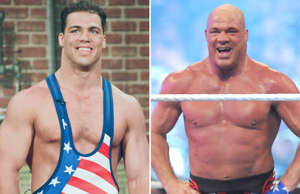 Hey! The week is halfway done!
...which means there's still half to go.