Ricciardo smashes record as pace soars in Barcelona

PlanetF1
07/03/2018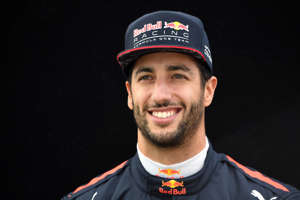 Daniel Ricciardo and Lewis Hamilton have both dropped well into the 1:18 bracket at the Circuit de Catalunya, while McLaren suffered yet another on-track stoppage on day two of the second test.
Ricciardo and Hamilton have both surpassed the 2017 pole lap time set at the Spanish Grand Prix (1:19.149) and Kimi Raikkonen's best time of 1:18.634 seen at testing last year.
Hamilton dictated the pace for much of the morning session, setting a 1:18.945 on mediums, a 1:18.752 on supersofts and then a 1:18.400 on the quickest hypersoft tyres.
We're approaching the halfway point on day two and the Honey Badger is feeling it 👊🇦🇺 He's completed 75 laps so far with the top time of 1:18.357 #F1Testing pic.twitter.com/93ny7icZOg

— Red Bull Racing (@redbullracing) March 7, 2018
But, as the unofficial lunch break approached, Ricciardo also switched to the hypersofts and shaved 0.043 seconds off Hamilton's best. He then returned to the track for another hypersoft run, moving four tenths clear of Hamilton with a 1:18.047 which is a new unofficial track record.
There was another usual suspect making headlines as McLaren suffered their fourth breakdown in two days when Fernando Alonso, who was leading the lap count at the time alongside fellow Spaniard Carlos Sainz (46), came to a stop at the gravel trap at Turn Seven because of an oil leak.
It prompted the only red flag of an action-packed morning session and an early lunch break for Alonso, who is optimistic about returning to the track in the afternoon.
Rounding off the top three of the leaderboard at lunch is Ferrari's Sebastian Vettel, stepping in on his day off to cover for the unwell Kimi Raikkonen.
However, he is yet to unleash the SF71 and join Mercedes and Red Bull in the 1:18 bracket.
Elsewhere, Toro Rosso has suffered no hangover as of yet from their lengthy brake problems on Tuesday, with Brendon Hartley able to complete 53 laps on a drama-free morning for the Honda-powered team.
There is no lunch break at the Circuit de Catalunya as track officials look to maximise the time available for each team.
The cars can run all the way through until 1700 GMT, but Mercedes will be at least one team taking a break as they prepare the car for Valtteri Bottas to take over from Hamilton this afternoon.
Timesheet (12 pm GMT):
1) Ricciardo, Red Bull, 74 laps, Hypersoft tyres - 1:18.047
2) Hamilton, Mercedes, 67 laps, Hypersoft tyres - 1:18.400
3) Vettel, Ferrari, 66 laps, Soft tyres, 1:19.541
4) Alonso, McLaren, 47 laps, Hypersoft tyres - 1:19.856
5) Sainz, Renault, 85 laps, Medium tyres - 1:20.042
6) Grosjean, Haas, 51 laps, Soft tyres - 1:20.237
7) Stroll, Williams, 48 laps, Soft tyres - 1:20.348
8) Ocon, Force India, 49 laps, Soft tyres, 1:20.805
9) Hartley, Toro Rosso, 53 laps, Soft tyres - 1:20.834
10) Leclerc, Sauber, 67 laps, Soft tyres - 1:21.172
For more of the most popular News, Sport, Lifestyle & Entertainment on MSN, Follow us on Facebook, and on Twitter