Manchester City here to help Gabriel Jesus with family absence, says Pep Guardiola
The Independent
11/01/2019
(Video provided by Sky Sports)
Pep Guardiola has assured Gabriel Jesus that everyone at Manchester City is there to help him if he struggles with his inner circle travelling back to Brazil.
The 21-year-old has depended on the support of those closest to him since moving to Manchester from his home country two years ago.
Jesus lived in the city centre with brother Felipe and friends Higor Braga and Fabio Lucio for his first year in England.
#Mimi 😍⚽👶🏽🤙🏽 pic.twitter.com/FlwAEuDdsx

— Gabriel Jesus (@gabrieljesus33) January 6, 2019
Download the Microsoft News app for your Android or iPhone device and get news & live updates on the go.
However, his inner circle were denied re-entry to the country last January when their visas expired and Jesus subsequently struggled for consistently during a difficult 2018.

Their visit last month coincided with an improvement in the striker's form and Guardiola says City are ready to help Jesus if he struggles with the absence of his friends and family again.
"The players know they are in an incredible club who try to take care of all of us, all the people working in this organisation," he said.
"The big clubs don't buy players for six months..."#PEPTALK on the January transfer window 🔵#MCIWOL #mancity @marathonbet pic.twitter.com/e4JF32vWPG

— Manchester City (@ManCity) January 11, 2019
"The private life is the private life and if they need something we are there. We are there to help. But of course, we cannot substitute the mother and when the family can't be there, it's difficult.

"They have to handle the situation and of course he is not alone, he has friends. He has incredible relationships with the Brazilian guys – like Danilo, Fernandinho, Bernardo – many, many players here. I think it won't be a problem for the next months."
Guardiola said that though it is impossible to know everything about his players' private lives, City pay close attention to their welfare and seek to help them when they can.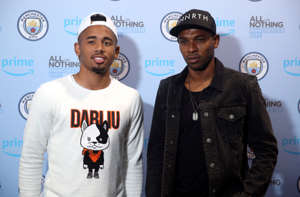 "Of course, normally when we talk about that, it's about the performance of the players, the performance of the team," he said. "But we don't know the private lives and the private lives can affect a lot their performance, shorter to medium time.
"When we are happy in our lives, we are better in our jobs. Sometimes we will judge the players and sometimes we really don't know what is happening in their private lives and it is a big influence, week by week or game by game.
"You have to try to help them by doing all you can do, and tell them we are here. So any time when you have any problems it can happen, we are going to try and help. In the case of Gabriel, it's like this. Beyond that I don't know what we should do."
Gallery: Crucial fixtures that will decide the title race (Read Sport)