Katie Ormerod 'gutted' as fractured heel causes Olympic heartbreak

Press Association
08/02/2018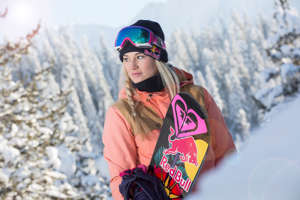 Snowboarder Katie Ormerod is out of the Winter Olympics after suffering a fractured heel and "the most bad luck I've ever had".
The 20-year-old Brighouse rider sustained a fractured wrist on Wednesday's first day of slopestyle training, but returned on Thursday, intent on competing on Sunday.
However, on Friday morning in Pyeongchang she was preparing to undergo surgery on her heel, which she has broken in two places, before returning home.
© Provided by The Press Association Katie Ormerod "Yesterday sucked," Ormerod wrote on Instagram, alongside pictures of her in her hospital bed.
"After dreaming of competing at the Olympics for years, I finally got there and received the most bad luck I've ever had!
"After breaking my wrist on the first training day I was determined to still train, compete and do my best but I guess it just wasn't meant to be.
"I severely broke my heel into 2 pieces so having surgery in a couple of hours to get it fixed.
"Words can't describe how gutted I am but thank you to everyone for all your support and kind words!!
"Also a massive good luck to my team mates competing this weekend…you guys better kill it!"
For more of the most popular News, Sport, Lifestyle & Entertainment on MSN, Follow us on Facebook, and on Twitter