David Beckham and Holly Willoughby have been voted the nation's dream holiday companions

Hello!
16/02/2017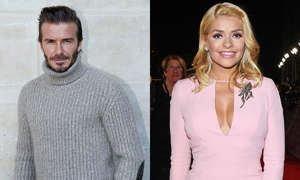 © Hello Magazine UK David Beckham has been revealed as the celebrity that British people would most like to go on holiday with! Victoria Beckham's husband topped a poll as members of the public were asked to vote for their dream A-list holiday companion, and a trip to New York with the 41-year-old was unveiled as the public's ideal getaway.
Meanwhile, Holly Willoughby led the ladies in the survey conducted by Hotels.com™ where she was voted the female celebrity Brits would most like to travel abroad with, coming second overall in the poll. The This Morning presenter pipped a host of famous faces to the post, including Joanna Lumley, Jennifer Lawrence and Mila Kunis.

© Provided by Hello Magazine UK

David Beckham was voted the celebrity Brits most want to go on holiday with




When it came to other A-listers whom the British public would like to head on holiday with, Friends actress Jennifer Aniston was awarded third place, closely followed by Mad Max: Fury Road star Tom Hardy. Check out the full list of celebrities who made the top 10 here:

The Brits' dream celebrity holiday companions:

1. David Beckham
2. Holly Willoughby
3. Jennifer Aniston
4. Tom Hardy
5. Joanna Lumley
6. Jennifer Lawrence
7. George Clooney
8. Daniel Craig
9. Mila Kunis
10. Idris Elba
© Provided by Hello Magazine UK

Holly Willoughby came second in the survey




It comes as no surprise that David Beckham has topped the list; just a quick glance at his Instagram feed could leave you with a serious case of wanderlust. The father-of-four often shares snaps from his travels around the world, whether he's heading to Los Angeles for work or whisking Victoria and the couple's children Brooklyn, Romeo, Cruz and Harper away for a sun-soaked getaway.

With New York City revealed as the place Brits would most like to visit with their chosen celebrity on holiday, it wouldn't take much convincing to get David to the Big Apple. He regularly visits the city with Victoria as she works on her eponymous fashion label, and is always spotted on the front row of her highly-anticipated catwalk shows during New York Fashion Week.

COUNTRIES WHERE PEOPLE ENJOY THE MOST HOLIDAYS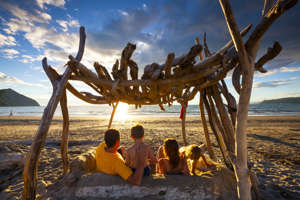 Countries where people enjoy the most holidays