How likely are you to get ill on a flight?

The Independent
11/09/2018
© Provided by Independent Digital News & Media Limited An Emirates flight was quarantined on 5 September after 100 or so of the 500 passengers and crew onboard became ill with what was reported to be flu – symptoms primarily included fever and coughs.
At least 10 people were taken to hospital after the flight from Dubai landed at New York's JFK airport. But how did the illness spread so quickly? And are you really more likely to get sick on a plane, or is that an urban myth?

Most outbreaks reported on aircraft are related to respiratory infections, such as seasonal flu, or food-borne illnesses, according to Dr David E Farnie, medical director of Global Response Center for MedAire Worldwide.
Download the all-new Microsoft News app – available now on iOS and Android
However, he tells The Independent: "Given the incubation period for most diseases is days, not hours, the majority of passengers experiencing infectious symptoms in-flight likely acquired their illness prior to boarding."
Some of the passengers on the Emirates jet had attended the annual Haj pilgrimage to the Muslim holy city of Mecca, where there had been a recent flu epidemic, which could explain the outbreak onboard.
Being cooped up in an aircraft exposes travellers to a similar level of risk to that of being in any other enclosed space with lots of other people, such as cinemas, classrooms, buses and cruise ships.
"Close contact is more conducive for person to person transfer of infectious diseases," says Dr Farnie.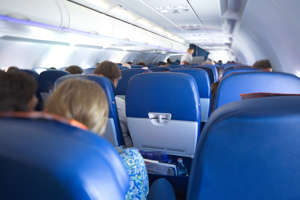 © Provided by Shutterstock Close contact is more conducive for person to person transfer of infectious diseases "Given the excellent ventilation system on modern commercial aircraft and that the main method of transmission is by direct contact and/or airborne droplet, most risk is isolated to those passengers sitting in same row or that behind or in front of someone sick."
The International Air Transport Association (IATA), which has done extensive research on the topic of air transport and communicable diseases, backs up the assertion that people onboard an aircraft are no more likely to fall ill than anyone in a confined space.
Its fact sheet on Public Health Emergency Preparedness highlights the importance of modern air filters on planes, which "have a similar performance to those used to keep the air clean in hospital operating rooms and industrial clean rooms.
"HEPA filters are effective at capturing greater than 99.9 per cent of the airborne microbes in the filtered air."
The modern cabin air system delivers around 50 per cent fresh air and 50 per cent filtered, recirculated air.
"Air supply is essentially sterile and particle-free," says IATA.
Related: 20 Questions You're Too Afraid to Ask Your Doctor (But Should) (Momme)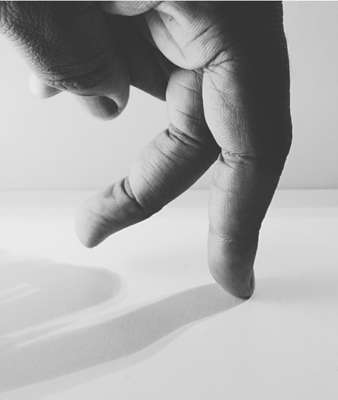 Top tips for not getting ill on a flight
Dr Farnie recommends the following if you want to stay healthy the next time you get on a plane:
Stay at least 3ft from people who are coughing or sneezing. Although tricky to manage if the person in question is on your row, if there are any spare seats ask a member of cabin crew if you can move.
Wash your hands frequently with soap and water, especially before eating.
Use hand sanitiser approved by the airline, or take your own (ensuring it's under 100ml).
Try not to touch your face often, as germs can enter through your eyes, nose and mouth.
Choose safe food and water: drink only bottled or boiled water and eat well-cooked food served fresh and hot.
Do not travel if you are ill
Watch: How to Stop Allergies At Home (Health.com)
Search on Bing:
More about John F. Kennedy International Airport