London and Edinburgh way ahead of rest of UK for visitor attractions

The Independent
16/03/2018
© Provided by The Independent London continues to dominate UK tourism, despite a combination of terrorist atrocities and unreliable rail links.

The 2017 figures from the Association of Leading Visitor Attractions (ALVA) show the top 10 tourist spots are once again in the capital, while Edinburgh now takes 11th and 12th places.
The British Museum is the outright UK winner, with 5.9 million visitors last year. Tate Modern took over second place from the National Gallery, and is now only four per cent behind the British Museum. If the current trend continues, Tate Modern will take the lead this year.
Visitors to the National Gallery fell by one-sixth over the year. The Natural History Museum recorded four per cent fewer visits, but remains in fourth place. 

The V&A, Science Museum, Southbank Centre, Somerset House, Tower of London and Royal Museums Greenwich complete the top 10. Only the V&A saw a significant increase in numbers – up a quarter, in part due to the success of the exhibition Pink Floyd: Their Mortal Remains.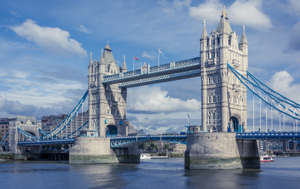 © Provided by Shutterstock Tower of london and Tower Bridge, UK. Bernard Donoghue, director of ALVA, said: "Overseas leisure visitors say that their primary reasons to visit the UK are to experience our history, heritage and world-leading cultural institutions, and this is borne out by 2017 visitor numbers.
"Undoubtedly there have been some concerns about global security issues, but economic concerns are playing a more crucial part.
"Other travel issues such as the semi-closure of Waterloo station in August, as well as the inconsistent train service from south and South-east England, also deterred people from travelling to London and encouraged people to visit attractions nearer to home."
The average increase across the association's 238 members was 7.3 per cent – though attractions in Scotland did nearly twice as well, with an increase of 13.9 per cent. Glasgow Cathedral, Crathes Castle and Culloden each welcomed a quarter or more additional visitors.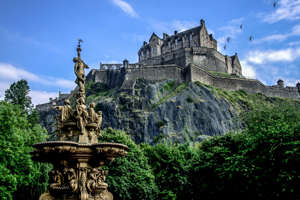 © Provided by Shutterstock Edinburgh Castle during summer. Edinburgh's top two attractions, the National Museum of Scotland and Edinburgh Castle, each rose four places and took 11th and 12th spots respectively.
North-west England takes 13th place, with Chester Zoo. The Scottish National Gallery in Edinburgh is 16th, and Stonehenge in Wiltshire 17th. All the remaining attractions in the top 20 are in London.
Northern Ireland's top attraction, the Giant's Causeway in County Antrim, is 33rd in the list, while Wales's most popular attraction, Bodnant Garden, is way down in 116th place.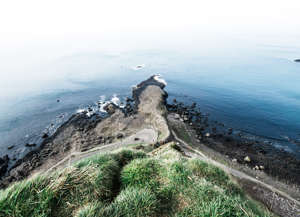 © Provided by Shutterstock The Giant's Causeway A spokesperson for UKHospitality, representing businesses in the hospitality and tourism industry said: "London and Edinburgh are world-class destinations for tourists: both boast incredible attractions that attract visitors from all over the world, and it is encouraging to see visitor numbers recovering after a difficult 2017.
"More must be done, though, to promote destinations in other parts of the UK – particularly our coastal communities."
For a degree of solitude, Weoley Castle – a ruined manor house in a suburb of Birmingham – is at the bottom of the list. Despite a one-sixth increase in visitors, it welcomed only 8,014 guests last year. The British Museum and Tate Museum receive twice as many visitors on the average day.
Related: 11 of the world's most beautiful abandoned castles (provided by House Beautiful UK)
For more of the most popular News, Sport, Lifestyle & Entertainment on MSN, Follow us on Facebook, and on Twitter