The 25 best European city breaks for 2019 and where to stay

The Telegraph
08/02/2019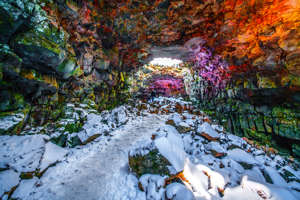 Our experts offer a guide to the top 25 destinations for a city break in 2019, including what to do and where to stay in Venice, Amsterdam, Florence, Lisbon, London, Barcelona and Reykjavik.
Italy
Rome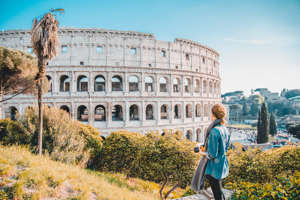 Rome's mild Mediterranean climate is a persuasive draw for visitors from the cool north, but the main draw will always be the pulsating energy of a place which lives life as a form of theatre. There are great neighbourhood trattorias, quirky shops and a buzzing aperitivo scene. The challenge is deciding what not to do: there are so many churches, archaeological sites, piazzas and paintings to see that a lifetime is hardly enough.

Where to stay
J.K. Place Roma
Rome, Italy
9Telegraph expert rating
One of Italy's classiest townhouse hotels, J.K. Place has been much imitated, but few of the copies match the warm, suave, elegant original. The rooms derive much of their charm from the no-expenses-spared quality of the materials used, including antique fireplaces and original framed fashion-house sketches. Read expert review From £402per night Check availability Rates provided by Booking.com
Venice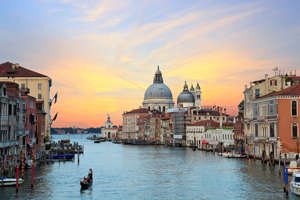 Venice never loses its capacity to enchant. Summer brings some of the most daunting crowds, but there's a reason why they come: the sheer loveliness of an exquisite city that seems miraculously built on water. Venice's churches and museums offer antique glories aplenty, but there is also a vibrant contemporary art scene, even away from the Art Biennale. Venice is a unique, magical place 365 days a year. But much of the time you'll be sharing that magic with thousands of other visitors.
Where to stay
AD Place Venice
Venice, Veneto, Italy
8Telegraph expert rating
The four-star AD Place uses a surprising palette of eye-catching colours in its comfortable, attractive bedrooms and public spaces. Three huge (for Venice) self-catering options in a nearby palazzo have recently been added to the 12 rooms and suites in the main hotel building, which has a delightful roof terrace. Read expert review From £72per night Check availability Rates provided by Booking.com
Florence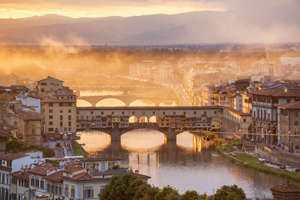 Florence is one of Europe's great art cities. Giotto's frescoes, Michelangelo's David, canvases by Botticelli, Leonardo da Vinci and a host of other greats in the Uffizi Gallery… there's so much exquisite art and architecture, it's difficult to know where to start. Florence is also a living city with a vibrant restaurant and nightlife scene, and a lively cultural movida that goes beyond old masters to embrace opera, classical music and contemporary art. Handsome, historic, full of quirky shops and quality crafts, and close to the vine-covered hills of Chianti.
Where to stay
AdAstra
Florence, Tuscany, Italy
9Telegraph expert rating
AdAstra is set in the largest private garden 'intra moenia' (between walls) in Europe. Inspired by the concept of a Parisian hotel particulier, this boutique hotel has the feel of an aristocratic private apartment which is not far from the truth – the Marchese Torrigiani lives on the ground floor. Read expert review From £128per night Check availability Rates provided by Booking.com  
Milan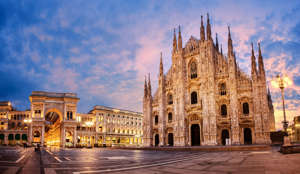 Italy's fashion and design capital, Milan has an international cosmopolitan outlook, a vibrant food and drink scene and scores of hotels to suit all budgets. Historical edifices sit cheek-by-jowl modern skyscrapers, while a number of the city's buildings have spectacular interior courtyards that remain largely undiscovered. But what largely draws visitors is the city's excellent shopping – designer stores line the Quadrilatero D'Oro district, while outlets, high street shops and boutiques are found in all corners of the city.
Where to stay
Mandarin Oriental, Milan
Milan, Lombardy, Italy
9Telegraph expert rating
With an enviable location in the city's modish Montenapoleone district, Milan's Mandarin Oriental takes inspiration from 1940s Milanese interior décor with soft wall tones and oak wood fittings. Indulge in a two-Michelin starred meal or relax at the elegant Spa with treatments that blend Eastern and Western therapies. Read expert review From £459per night Check availability Rates provided by Booking.com  
Spain
Madrid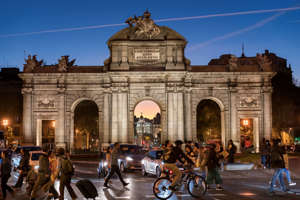 Madrid has really revamped itself in the past couple of years. The Prado, Reina Sofia and Thyssen-Bornemisza museums have all got bigger and better, while the centre of the city is smartening up with new boutiques, delis, cafés and gastrobars opening up every week. It's perfect for a culture-rich long weekend or city break, with great food and a lively atmosphere at night. Madrid may be cold in winter – it is one of Europe's highest capital cities, after all – but the sky is usually blue and the sunshine strong enough to allow visitors to sit at a pavement café sipping a vermut.
Where to stay
The Principal Madrid
Madrid, Spain
8Telegraph expert rating
The Principal is popular with a media and fashion crowd, as well as anyone who wants to be able to walk everywhere. With comfortable rooms and a calm colour scheme, it is a handy haven in the heart of the city and the chic roof terrace is one of the most coveted spots in Madrid for a drink in summer. Read expert review From £187per night Check availability Rates provided by Booking.com  
Barcelona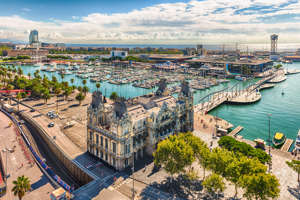 Barcelona is a patchwork of architectural styles displays dark, Gothic façades next to the harlequin buildings of the Modernistas and the skyline-piercing constructions of Jean Nouvel or Herzog and de Meuron, and a day spent admiring them can be topped off with a sundowner on one of the city's seven beaches before dinner at any number of Michelin-starred gastronomic temples or humble, family-run tapas bars. Barcelona has a relaxed pace, months of endless sunshine, unbeatable food – with the cultural and design clout of almost any city in the cold north.
Where to stay
Grand Hotel Central
Barcelona, Catalonia, Spain
8Telegraph expert rating
A creatively refashioned Twenties' property sitting between the city's two most beautiful neighbourhoods. The Grand Hotel Central has character and charm, art and artistry. It also gets repeat visitors for good service and some fine dining. The jewel in the crown, however, is its fabulous rooftop infinity pool. Read expert review From £182per night Check availability Rates provided by Mr & Mrs Smith 
Seville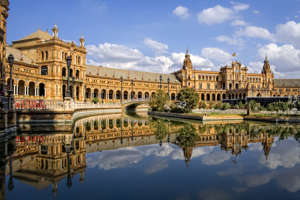 Compact, rich in history and famous for its flamenco, tapas bars and orange trees, Seville is an ideal short break destination, especially in spring before the sun becomes too scorching. Stay in the city's old town to explore the cobbled streets of the Santa Cruz quarter and the breathtaking Alcázar Palace. Soak up the atmosphere on the banks of the Guadalquivir, and admire the views from the ancient cathedral tower and recently opened Parasol Metropol.
Where to stay
Hotel Alfonso XIII
8Telegraph expert rating
This magnificent landmark hotel framed by palm trees is a much-loved piece of Seville's history. With lamps bearing crowns and regal beds, you could say it's fit for a king or queen. It's also one of only two five-star Gran Lujo hotels in the city, and offers on-site cooking courses and wine tastings. Read expert review From £202per night Check availability Rates provided by Booking.com  
Valencia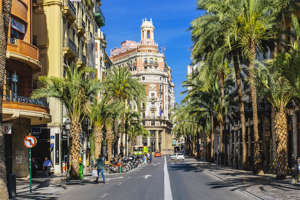 A decade of bold development has given Spain's third-largest city some of the most striking architecture in the country, adding to the wealth of elegant art nouveau buildings that line the streets, as well as Gothic and Renaisssance monuments. With dynamic museums, a flourishing restaurant scene, lively nightlife, great shops and miles of beach, Valencia is bursting with Mediterranean exuberance.
Where to stay
Hospes Palau de La Mar
Valencia, Spain
8Telegraph expert rating
This chic boutique hotel set within a grand nobleman's mansion is a reflection of Valencia itself, where tradition and innovation combine. Contrasting with the busy city, this peaceful oasis near the Turia gardens has a spa and delightful hidden garden where the horses used to live. Read expert review From £114per night Check availability Rates provided by Mr & Mrs Smith  
France
Paris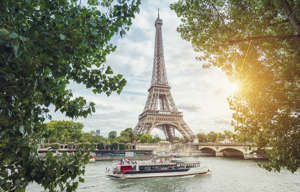 Paris is one of the world's most beautiful cities (with its golden stone facades and famous monuments), and a vibrant, densely packed collection of villages. Behind the grandiose palaces and boulevards, you can discover intimate courtyards and gardens; behind historic façades are craft workshops and eminent research institutions. Perhaps the true clue to Paris's appeal is that despite being one of the most visited cities in the world it is also intensely lived-in. With its flats, playgrounds, food markets and cafés, there is no empty heart in the centre; and you, too, can play at being a Parisian.
Where to stay
Maison Souquet
Paris, France
9Telegraph expert rating
Maison Souquet was a pleasure house during the belle époque – today it's an extraordinary boutique address with a Jacques Garcia décor as indulgent and spirited as the illustrious courtesans it once housed. The 20 rooms ooze romance, guests can privatise the spa and the clandestine cocktail bar is wickedly pleasurable. Read expert review From £307per night Check availability Rates provided by Booking.com
Marseille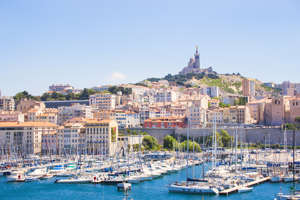 Marseille is France's oldest city. Greek traders founded the place 2,600 years ago, and it's scarcely had a quiet moment since. Recently, the emphasis has been on cultural consolidation. New and renewed museums are hitting their stride. After enormous urban renewal schemes, there are enough new trams, designer hotels, galleries, chic restaurants and shops to fill a year's-worth of lifestyle magazines. Marseille will remain magnificent with its coast of rocks, the sea, and the beat of a big port city.
Where to stay
Mama Shelter Marseille
Marseille, Provence, France
8Telegraph expert rating
The Marseille member of the fast-growing Mama Shelter clan rocks this mini-chain's popular formula of low(-ish) prices and light-hearted, high-concept urban chic. Zesty public areas and neat Zen bedrooms combine to offer a pleasurable cocooning experience in an outlying district of the city. Read expert review From £62per night Check availability Rates provided by Booking.com
The Netherlands
Amsterdam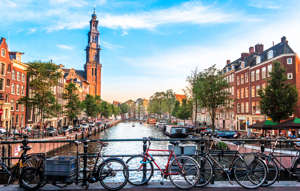 Amsterdam has the buzz of a metropolis, with few big-city drawbacks. It's small enough to walk or cycle almost anywhere you want, yet is rarely dull. Dinky gabled buildings, pretty bridges and quiet canals give it village-like charm, yet you'll also find top-ranking art museums and one of the best orchestras in the world. Most of all, Amsterdam combines its glittering past with a wry, rough, rebellious contemporary edginess. Popular songs have it that spring's the time to come tulip-plucking, but really any season in Amsterdam has its allure.
Where to stay
Hotel Estherea
Amsterdam, Netherlands
9Telegraph expert rating
Hotel Estheréa has an eccentric charm, created by décor that manages to be at once zany, plush, and warmly welcoming. Though large, it offers all the engaging hospitality of an old-fashioned, family-run hotel. The rooms are deliciously over-the-top, and the breakfast ranks with the best in town. Read expert review From £91per night Check availability Rates provided by Booking.com
Portugal 
Lisbon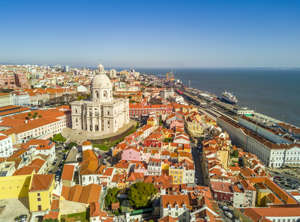 Visit Lisbon for the simple charm and maritime magic of a vintage-era Southern European capital. Set against the ever-present backdrop of the Atlantic Ocean, this dainty sun-kissed city lives in a Latin fairytale of timeworn manners and traditions. Just check out the century-old wooden trams and iron funiculars that still lurch and rumble their way among the seven steep hills over which this city lies. Or witness the best of this bygone heritage by wandering through the Baixa district, where age-old herbalists, haberdashers and tailors rub shoulders in the baroque streets of the ornate city centre.
Where to stay
Memmo Alfama
Lisbon, Portugal
8Telegraph expert rating
Offering an authentic taste of Lisbon, this 42-room hotel lies within the Kasbah-like lanes that make up Moorish Alfama. From its sleek terrace, with inset pool, are some of the city's best views of Alfama's characteristic church spires and red roofs, beyond which flows the wide Tagus River. Read expert review From £101per night Check availability Rates provided by Booking.com
Germany
Berlin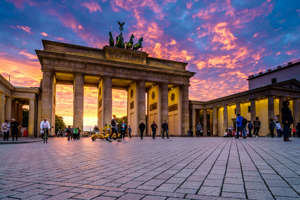 In summer, the city's residents take full advantage of the decent weather to hit the streets, rivers and lakes and partake in endless events across the city. Since the fall of its world-renowned Wall, Berlin has busied itself with becoming one of the most stimulating creative and cultural centres in Europe. These days it's a city of many faces, known equally as a hedonistic hub, a magnet for history buffs and, increasingly, as a destination for families thanks to a wealth of green spaces that includes the sprawling Tiergarten, the Sunday flea market at Mauerpark and the Volkspark Friedrichshain.
Where to stay
25hours Hotel Bikini Berlin
Berlin, Germany
9Telegraph expert rating
West Berlin's funky 25hours Hotel Bikini, located in a 1950s high-rise, has injected some youthful new energy into the area, thanks to the playful interiors of Werner Aisslinger, a buzzy rooftop bar and restaurant, and a neighbouring concept mall full of local and international boutiques. Read expert review From £83per night Check availability Rates provided by Booking.com
Croatia
Dubrovnik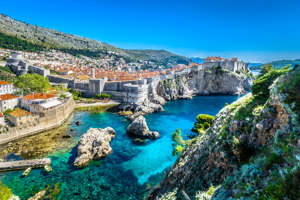 Dubrovnik is one of the world's most magnificent walled cities. Now a Unesco world heritage site and Croatia's most up-market destination, it was once the capital of the wealthy sea-faring Republic of Ragusa (1358-1808). During its Golden Age in the 16th century, it had one of the largest merchant naval fleets in the world, with consulates in more than 50 foreign ports. Today, visitors come here for leisure, not to trade. The main draw is the charming pedestrian-only old town, packed with aristocratic palazzi and elegant Baroque churches, contained within sturdy medieval fortifications.
Where to stay
Hotel Excelsior

Dubrovnik, Croatia
8Telegraph expert rating
A historic five-star hotel, with fantastic views of Dubrovnik's medieval walls rising from the sea. It has 158 contemporary rooms, a stone-paved bathing area, a spa with an indoor pool, three restaurants (including romantic waterside tables at Prora) and a snazzy lounge-bar. Read expert review From £80per night Check availability Rates provided by Booking.com
Hungary
Budapest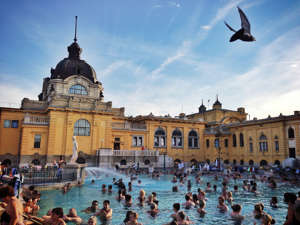 With art nouveau splendours lining a curve of the Danube, Budapest promises genteel romance. While the fin-de-siècle façades, old-fashioned cafés and refined baths politely sweep you off your feet, the traces of Goulash communism and the city's fascinating modern history add spice. Budapest is an easy city to navigate, with the river at its heart. Cross a bridge to the west and you're in Buda, the leafy hills hiding natural hot springs and crowned with a palace that provide views down to the scene-stealing gothic parliament building on the far riverbank. Behind this is Pest, the eastern city, unified with Buda in 1873, where you'll find attractive boulevards and the Jewish quarter.
Where to stay
Brody House
Budapest, Hungary
7Telegraph expert rating
Brody House has genuine feel-good factor. With shabby chic communal areas and art-inspired bedrooms, the accommodation is as colourful and quirky as it comes. But the bohemian approach is more than a style choice. Read expert review From £72per night Check availability Rates provided by Booking.com
Czech Republic
Prague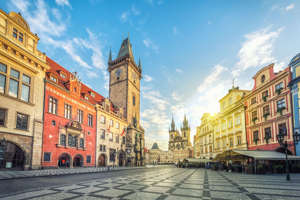 It's easy to forget, just 20 years on, that Czechoslovakia emerged from the fall of the Iron Curtain with a once-jailed dissident as president, inspiring the world. Especially with Prague's current appearance: gleaming software company offices, glitzy fashion shops, scads of skinny model types gliding in and out - often with young, bemused business types in tow - all squeezed in among the fabulously restored Baroque architecture and cobbled lanes of Old Town. But the compact city of 1.2 million, divided by the picturesque green river and linked by stone bridges, has always been about not just truth but opportunity.
Learn more about this beautiful destination on Bing and plan your itinerary
Where to stay
Augustine

Prague, Czech Republic
9Telegraph expert rating
Arguably one of Prague's most impressive accommodation options, the five-star Augustine merges a historical location with some seriously sharp contemporary design. Amenities include a comprehensive spa, a magnificent cocktail bar and courtyard restaurant with terrace. Read expert review From £216per night Check availability Rates provided by Booking.com
Denmark
Copenhagen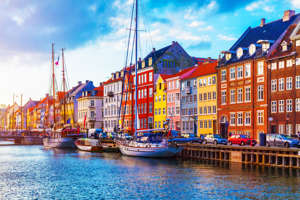 The Danish capital's compact dimensions are perfect for exploration on two feet (or two wheels). The car has almost no right of way on its most central cobbled streets, which wind past copper spires, sleek modernist civic buildings and quirky boutiques to chocolate-box harbourside vistas. Unsurprisingly for a city with 1,000 years of royal history, it does well on the castles-and-palaces-per-square-inch score. It also offers a surprisingly rich and varied mix of other cultural attractions, including excellent museums, fine architecture and interiors, extensive European and Islamic art collections and a thriving fashion scene that has launched several designers internationally.
Where to stay
Nimb Hotel
Copenhagen, Denmark
9Telegraph expert rating
Nimb impresses on all fronts, from its fairy-tale façade and amusement park location to the impeccably styled interiors, excellent service and many dining options. It's undeniably pricey but if your pockets are deep and you want to spoil yourself, don't think twice. Read expert review From £335per night Check availability Rates provided by Booking.com
Ireland
Dublin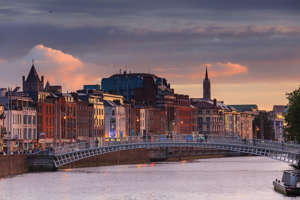 The Irish capital is crowded with traces of a tempestuous past, and yet the city wears the weight of this history relatively lightly. Come here for Georgian architectural elegance, a still robust pub culture, some wonderful museums and galleries, an attractive seaside location – and an evident way with words, reflected in the city's designation as a Unesco City of Literature. And come here to eat well too: in the past, Dublin may not have been known for its food culture, but increasingly today it's possible to sample excellent local produce and drink a cup of wonderful coffee as well as the traditional pint of stout.
Where to stay
The Green Hotel
Dublin, Ireland
7Telegraph expert rating
 Try the Green for an agreeable combination of Georgian architecture and contemporary design in a city-central location. Parks, shopping and entertainment are all nearby – and the hotel's public areas have just been thoroughly spruced up, to pleasant effect.
Read expert review
From £136per night
Check availability
Rates provided by Booking.com 
Austria
Vienna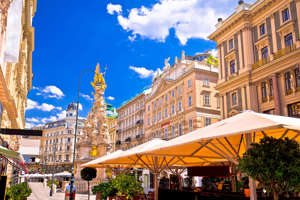 A city that charms and seduces from scratch, but even more the longer you stay. Whether for fast-track travel or slow-paced sightseeing, and regardless of how many times you've been before, there's a seemingly never-ending wealth of things to do and see throughout the year. It's also both culturally and musically one of the richest cities in the world, and has a good, lively mix of cool cafés and bars, galleries, shops and street markets.
Where to stay
The Ritz-Carlton, Vienna

Vienna, Austria
8Telegraph expert rating
A luxurious 202-room hotel with an elegant spa in an imposing building on the Ringstraße, close to the city sights. Made up of four grand, 19th-century houses, the hotel's original features include grand staircases, parquet flooring, walnut wall-panelling and ornate fireplaces. Read expert review From £246per night Check availability Rates provided by Booking.com
Iceland
Reykjavik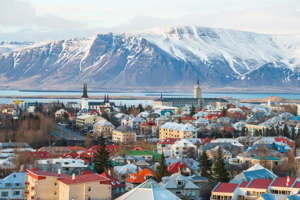 Home to around half of Iceland's 300,000 inhabitants, Reykjavik packs a cultural punch bigger than some European capitals three times its size. Although in some ways still a fishing village, with sea and mountains almost always visible, it's an incredibly cosmopolitan and creative one, with abundant dining, shopping and nightlife options and museums and galleries galore. From enjoying a show at the striking Harpa concert venue, admiring the Northern Lights or joining the locals in a hot pool, the city is awash with unique experiences.
Learn more about this beautiful destination on Bing and plan your itinerary
Where to stay
Hotel Borg

Reykjavik, Iceland
9Telegraph expert rating
 The historic Hotel Borg — the very first luxury hotel to be built in Iceland — merges high-end Art Deco elegance with modern flair and a range of amenities that span a dedicated spa, restaurant and bar. Although 43 rooms were added in 2015, the hotel still exudes an air of intimacy.
Read expert review
From £146per night
Check availability
Rates provided by Booking.com 
Belgium
Bruges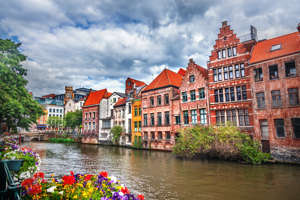 One of Europe's best-preserved medieval cities, it's romantic and pretty, with canals, cobbles, and gabled houses. It's also small: you can stroll from one side of the egg-shaped and almost car-free centre to the other in half an hour. And it's stuffed full of museums, good restaurants, atmospheric bars and cafes, and tempting chocolate shops - Bruges apparently has 47 chocolate makers.
Where to stay
Guesthouse Bonifacius

Bruges, Belgium
9Telegraph expert rating
 This is a fabulous place to stay: a medieval and 16th-century house, overlooking a canal, exquisitely decorated and equipped to the standard of a top luxury hotel. The label 'bed and breakfast' does not do it justice: 'Maison d'Hôte de Charme' gets nearer the mark. This exceptional quality is reflected in the price.
Read expert review
From £172per night
Check availability
Rates provided by Booking.com 
Sweden
Stockholm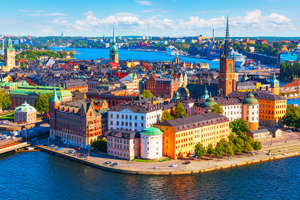 While it may not have Scandinavia's most scenic drama (Norway does a better line in Fjords), if you only choose one Scandinavian country to visit, there's an argument for making it Sweden. The graceful patchwork of Stockholm's island districts stitched together by bridges and ferries, its bobbing quayside boats and graceful palaces give it an irresistible allure. Several dozen museums, galleries castles and palaces vie for the visitor's attention, centred on Gamla Stan, the city's heart, along with neighbouring Djurgården.
Where to stay
Ett Hem

Stockholm, Sweden
8Telegraph expert rating
This elegant urban mansion, built in 1910 for a government official and his wife, opened in 2012 as a small, stylish 12-room hotel. Hidden away behind a wooden gate in a garden wall, it has the exclusive, 'inner sanctum' feel of the private home it once was (Ett Hem means 'home'). Read expert review From £340per night Check availability Rates provided by Mr & Mrs Smith
Russia
St Petersburg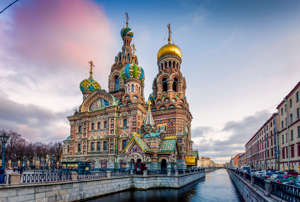 Visit St Petersburg to see first-hand the former Russian capital whose mysterious White Nights and winding canals inspired such literary giants as Fyodor Dostoevsky and Nikolai Gogol. St Petersburg has seen more revolution, war and political intrigue in its 350 years or so than other cities witness in a millennium. This history is apparent at every turn, from the Aurora warship that signalled the start of the Bolshevik Revolution to the many reminders of the 900-day Nazi siege of the city.
Where to stay
Hotel Astoria
St Petersburg, Russia
9Telegraph expert rating
This hotel enjoys a stellar reputation, thanks to an illustrious roster of guests comprised of celebrities and politicians near and far. Allures include a spectacular view of the St Isaac's Cathedral, a fabulous restaurant serving Russian classics, plus a good-quality spa.
Read expert review
From £193per night
Check availability
Rates provided by Booking.com 
UK
London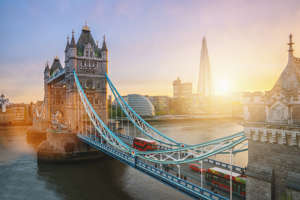 There can be few more cosmopolitan cities on earth in the early 21 century and people pour in from across the world to visit, work or live. Colossal infrastructure projects such as Crossrail, King's Cross-St Pancras and the Embassy Quarter and Battersea Power Station projects south of the river, are transforming the skyline. Spaces such as the British Museum, the Royal National Theatre and both Tate galleries are expanding. The range of restaurants, bars, theatres, sports, pop-ups, performance art and large-scale events is astounding. Right here, right now, London is somewhere you have to be.
Where to stay
Ham Yard Hotel
Soho, London, England
9Telegraph expert rating
The newest of the Firmdale stable of hotels, Ham Yard is a light-filled, spacious new build in an 'urban village' setting at the bottom of Regent Street, perfectly placed for Mayfair and Soho. It'a all about fun here, from Kit Kemp's signature cosy-cool interiors to the neon light-lined bowling alley and bar. Read expert review From £540per night Check availability Rates provided by Booking.com 
Edinburgh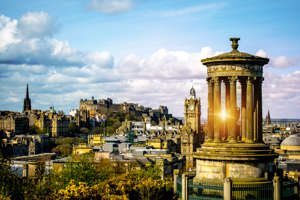 It is not difficult to understand how local boy Robert Louis Stevenson came to write Dr Jekyll and Mr Hyde, growing up as he did in a city of such extraordinary variety. From the history-soaked medieval tenements, vennels and wynds of the Old Town to the sweeping elegance of the Georgian New Town, Edinburgh deserves its reputation as one of the most beautiful and compelling cities in the world. Easy to get around by bus, Edinburgh is built on a human scale. This is a city that repays close inspection so the best way to get to know it is on foot. There are amazing views, hidden courtyards, secret gardens and stunning architectural details to be discovered almost everywhere you look.
Where to stay
The Witchery by the Castle
Edinburgh, Scotland
9Telegraph expert rating
If Pugin designed Gothic revival love nests they would look like this: an outrageous riposte to modern minimalism realised in nine fantasy suites close by the gates of Edinburgh Castle. Essentially a restaurant with rooms, but nevertheless the perfect hideaway for incurable romantics. Read expert review From £365per night Check availability Rates provided by Booking.com 
Getting there
To find flights, check Skyscanner or Kayak.