UK weather forecast latest: Snow and sleet could hit London with Britain set for coldest night of winter

Evening Standard
01/02/2018
(Video provided by Met Office)
Sleet and snow could hit London as Britain braces for the coldest night of winter, forecasters warned.

A freezing cold snap is expected to grip the UK early next week with severe frosts and possible snow fall predicted.
Sub-zero temperatures are forecast in the capital overnight on Sunday in advance of "unsettled" weather on Monday.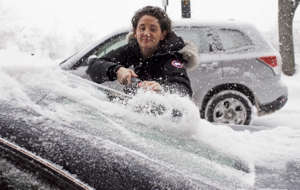 © Getty Woman brushes snow off her car While Brits should be braced for plummeting temperatures of double minus figures, the Met Office said.

Alex Burkill, Met Office meteorologist, said: "Temperatures are going to drop [in London] quite a bit.
"It will be another chilly night tonight, and then cold turning colder through to Sunday."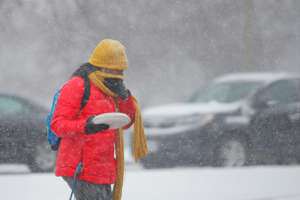 © Reuters A pedestrian crosses the street during a snow storm Sunday night in London may see temperatures around -2C or -3C, Mr Burkill said, with a harsh frost expected on Monday morning.

He added: "There are signs of unsettled weather on Monday.
"As rain moves across that does bring the risk of some snow.
© Provided by Independent Print Limited "There is a chance of rain, sleet and some snow throughout the day."

Elsewhere in the UK, Mr Burkill said temperatures are set to cool to -10C and then "could get colder".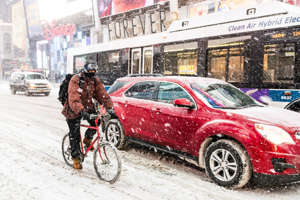 © Getty A person seen cycling during heavy snow storm He said: "13.7C is the coldest temperature so far this winter... there is a chance we could get even colder."

Bookies Coral cut their odds on this month being the coldest February on record to 2-1 earlier this week.
For more of the most popular News, Sport, Lifestyle & Entertainment on MSN, Follow us on Facebook, and on Twitter