UK weather: Warm temperatures to return to Britain after weekend of rain and wind

The Independent
17/08/2018
Temperatures are set to soar again next week across parts of Britain, but not before the remnants of a tropical storm bring wind and rain to large parts of the country over the weekend.
The Met Office said 50mph winds will batter the north of Scotland on Saturday, while further south will likely see cool temperatures and gusty conditions.
A deluge of rain is set to strike northern parts of Britain overnight on Sunday as Storm Ernesto makes its way east from the Atlantic. The wet start on Sunday will make way for cloudy skies and humid air in the afternoon.
Heading into next week, Met Office forecaster Becky Mitchell told The Independent London and the South East could expect temperatures in the mid to high 20s, with a possible peak of 28C in some places.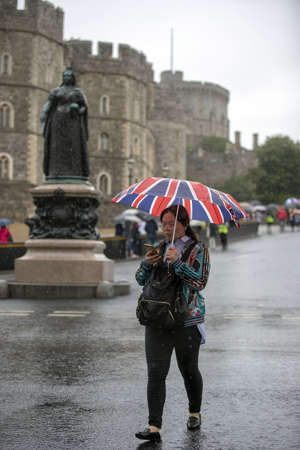 "For a few days it will feel fairly warm and it will be quite humid as well. Definitely the main focus of that warmth will be in the South East," she said.
The Midlands is also expected to see temperatures above 20C, but further north is set to see more cloud and subsequently cooler conditions. Scotland will see fairly typical weather in the mid-teens.
"On the whole across the country it's going to be fairly cloudy," Ms Mitchell said, adding: "The best chance of seeing some very warm sunshine will be in the Midlands and the South East."
Many parts of Britain enjoyed a long heatwave this summer, with temperatures upwards of 30C regularly recorded.
Watch: Everything you need to know about Storm Ernesto (Provided by Daily Post)
Some areas in the South East did not see rainfall for more than a month, while in late July, the mercury crept close to the national record of 38.5C recorded in Faversham, Kent in 2003.
Ms Mitchell said the UK was unlikely to see a similar heatwave again this summer, though the end of August and beginning of September is likely to see a lot of dry weather and potentially plenty of sunshine.