Volkswagen to issue alert over handbrakes on 134,000 of its cars

Mirror
12/07/2017
© Provided by Trinity Mirror Plc Credits: PA

Volkswagen is set to issue an alert about the electronic handbrakes on more than 134,000 of its cars in the UK. 
The German car maker says a possible fault could result in the "auto hold function" not working.
It is supposed to mean the parking brake automatically goes on when the brake pedal is pressed down when the car is stopped.
Related: VW Brands CEO - 'It'll take years to recover from emissions scandal' (CNBC)
A VW spokesman said: "The remedy is a software update."
A total of 134,571 of its Golf, Touran, Tiguan and Passat models will need the update.
The company insisted the action, which has yet to be formally announced, did not amount to a safety recall.
But it came as the car firm issued a recall about another potential fault linked to its vehicles braking systems.
The problem can result in the anti-slid function on cars failing.

A total of 64,599 cars are subject to the recall.
VW is adamant that neither action is linked to the diesel emissions scandal which has rocked the company.
More than 720,000 of the 1.2 million Volkswagen-made cars in the UK have had a software fix due to the controversy.
______________________________________________________________________________________________
Related: When cars go wrong - the worst recalls revealed (Motoring Research)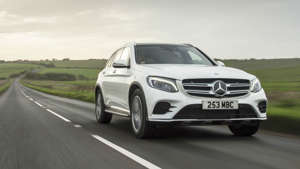 When cars go wrong - the worst recalls revealed