Brit scientists create world's first anti-flu pill 'which could save millions for cash-strapped NHS'

Mirror
14/03/2018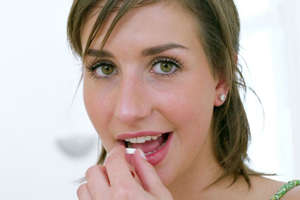 © Provided by Trinity Mirror Plc The medication would be the world's first flu vaccine in pill form (file image) (Image: Getty) Scientists in Britain have created the world's first flu vaccine in pill form.

The breakthrough could save the NHS millions as it is the first synthetic vaccine, so it does not have to be kept in the fridge.
Researchers also hope it would boost uptake for people with limited access to a GP or nurse.
Study leader Prof Andrew Sewell, of the School of Medicine at Cardiff University, said oral vaccines were "great news for people with a fear of needles".
© Provided by Trinity Mirror Plc Credits: iStockphoto He added: "They can also be much easier to store and transport, making them far more suitable for use in remote locations."
Vaccines usually introduce a harmless form of a germ into our bodies.

These stimulate immune cells, which remember the germ – often proteins – and launch a stronger attack if it returns.
© Provided by Trinity Mirror Plc Researchers created a "mirror image" of such proteins, trigger­ing the same immune resp­onse.
Oral vaccines are rare as they are usually digested, so prot­ection is lost.
Refrigerating biological vaccines accounts for most of the cost of transporting them.
The next step for the study, in Journal of Clinical Investigation, is to test the vaccine on humans.
Dr Gino Martini, of the Royal Pharmaceutical Society, said: "A pill-based vaccine can only have a positive impact on the number of patients receiving the vaccine."
In Europe, less than a third of older people had flu jabs this year.
Related: 7 Cold and Flu Myths Busted (provided by Best Life)
For more of the most popular News, Sport, Lifestyle & Entertainment on MSN, Follow us on Facebook, and on Twitter