From owl attacks to llama dramas – how to avoid a wedding disaster

The Guardian
15/05/2018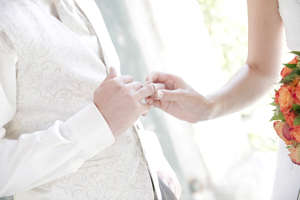 Before we go any further, it is perhaps worth noting that Britain's divorce rate hovers not far below 50%. I mention this simply to remind you, as the wedding season rears up once more, that not all unions end safely and happily. And, perhaps more pressingly, because this means that in 10 years' time there is a high chance you won't give a monkey's about floral arrangements, seating plans or whether or not you served non-GMO seitan in your vegan canapes.
Still, at this time of year, and with a royal wedding now tantalisingly close, it is worth considering how much weddings have changed in the past few years. These days, most of us get married later – 35 for women and 37 for men – often after years of cohabitation and frequently after parenthood. We have same-sex weddings, friends as celebrants, male bridesmaids, divorced in-laws, second marriages, pies instead of fruitcake, and weddings on submarines and beaches and the London Eye, all of which demands a new kind of wedding etiquette.
Should llamas or other animals be included in the wedding party?
Let us consider the cautionary tale of Jeni Arrowsmith and Mark Wood, a couple from Wrexham who recently hired an owl to deliver their wedding rings. Sadly, after Bobby the barn owl had made his flight across the church, the waiting best man struggled to unclip the rings from his claw. Bobby became agitated and, distracted by an arm movement, descended on one of the groomsmen, who happened to have a terrible fear of birds. Despite the chance of such rogue turn of events, an increasing number of couples do choose to involve animals in their weddings, particularly their own pets. "Dogs are very common now, especially at the festival, boho, outside weddings," says Kat Williams, the founder of the alternative wedding blog Rock n Roll Bride.
Williams recalls a bride who walked down the aisle carrying her pet rabbit rather than a bouquet, and tells how her own sister employed a small herd of llamas to greet guests at her reception. But it is important to remember that the wellbeing of your beasts remains the priority – they should be fed, watered and cared for, and, should you be hiring them just for the day, you have a responsibility to investigate the credentials of the company you contract. Finally, keep in mind the solemn words of Anne-Marie Curtis, the editor-in-chief of Elle Wedding: "Introducing animals to a wedding can overcomplicate something that is already quite complicated."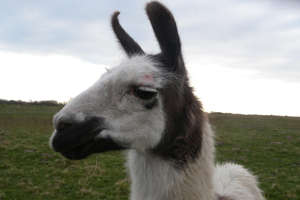 Do bridesmaids have to wear identical dresses (even if it only suits one or two of them)?
One of the principal duties of bridesmaids used to be to confuse evil spirits and jealous suitors who might try to snaffle away the bride before she could even say her vows. They did this by cunningly dressing identically to the bride and similarly veiling their faces. Today, they perform the same duty more subtly – by wearing matching satin 50s numbers from Monsoon and mainlining enough prosecco to become incomprehensible by 7pm. Nevertheless, some brides have begun to break with convention here. "Some people do still want to have six child bridesmaids scattering rose petals," says Curtis, "but you can also just have one friend," and this could be a male friend. Williams notes the identical dresses are also on the wane, and these days "the mismatched look is really popular. So you might choose the same dress in different colours, or pick a colour and let your bridesmaids choose a dress style that fits their shape." That should certainly keep the evil spirits on their toes.
How risque should the wedding speeches be?
In the good old days you knew exactly where you were with speeches: a few tender words, thanks, and compliments to the bridesmaids from the groom, a misty-eyed tribute from the father of the bride, and a kind but fruity performance from the best man with no more than three allusions to previous girlfriends and whatever may or may not have gone on during the stag weekend in Magaluf. It was the point in a wedding day where guests could sit back and wonder at the simple glory of men speaking, very much like a boardroom meeting, or party conference, or a BBC panel game or, well, most situations in life ever. Sadly, since approximately 2014, women have been tiresomely harping on about their right to speak too, and now weddings frequently feature speeches from brides, bridesmaids and brides' mothers. "Generally, weddings are events where you attend to tradition, but a lot of brides are questioning and challenging that tradition," says Lucy Hume, an associate director at Debrett's, which offers a wedding handbook and consultancy service. She advises that, especially if the wedding features more than three speakers, "ideally your speech should last around 10 minutes". For anyone giving a best man or best woman's speech, it is best to avoid props. "It's always the best men who get out the PowerPoint presentation and everyone groans," says Williams. "I think that's on the way out." And as far as risque anecdotes are concerned, she believes most guests are fairly unshockable these days. Still, she says, a good rule of thumb is: "Is the bride or groom going to kill you? Because it's a fine line between embarrassing them and mortifying them."
Should you ban phones and social media?
Getting married in a technological age throws up many conundrums. Should you liveblog your vows? Ought you to invite Alexa to the wedding? Chief among them is the role of mobile phones and social media. Some couples opt for entirely phone-free weddings, while others encourage you to hashtag the hell out of the nuptials. "There's no official etiquette," says Hume. "Except when it comes to the ceremony, and then the celebrant may ask guests not to take photographs." And some of it is plain common sense – what bride wants to see a video of herself dancing to Cardi B on a trestle table at 3am with the caption #helenandsuewed? Williams notes the futility of guests recording the ceremony on their phones: "It's like being at a gig and there's a sea of phones and you think, 'When are you ever going to watch that?'" And it is perhaps best to ignore the whole idea of social media. "I think the pressure to post on the day adds a whole level of stress," says Curtis. "And you really want to immerse yourself in the day itself." Still, says Williams, "A social media ban is a bit harsh. It's not the Met Gala."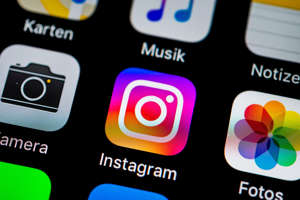 Is it acceptable to set up a wedding list if you're already living together?
It is easy to forget that in the olden days couples did not live together before marriage, setting up home together only after the big day. Wedding gift lists hail from this time and were designed to soften the blow when you realised that you had committed yourself to a lifetime with a man who eats with his mouth open, or a woman who sniffs – quietly, perhaps, but with the soul-destroying persistence of a dripping tap. Do gift lists really have any place in the modern world where most couples cohabit before they marry? "It really depends what life stage you're at," says Curtis. "It's not necessarily about needing to set up house, but I think as a rule some kind of list can be helpful to guests." Asking for cold hard cash is unfortunately still a touch outre. "There is still a resistance to people asking for it," says Hume, although Williams points out that some wedding-list sites offer a monetary option. "If it goes through a company it feels less like you're asking for cash in an envelope," she says. Alternatively, you could suggest guests make donations to charity – although this can bring its own issues. For instance, my ex-husband and I are still joint owners of a small copse in east Lancashire as a result of our effort to hold a carbon-neutral wedding by encouraging guests to give to a tree-planting charity. We have not discussed visitation rights.
Should you have an expensive, elaborate stag or hen do?
Hen and stag dos are, according to Williams, "more popular than ever", with some brides and grooms choosing to have more than one – a thought frankly more terrifying for the residents of Blackpool than the prospect of fracking on the Fylde coast. The thing to remember, says Curtis, is that hen or stag dos need not be expensive, elaborative or exclusive. "In this time-poor age, a hen or a stag do can be a nice way to spend time together, but everyone should be in agreement; you have to make sure everybody's comfortable and everybody's having fun." This extends, of course, to those employed to assist your event, be that the model in your life-drawing class, the waitress at your dinner or any member of the Chippendales. Such occasions are not an excuse to act like a boorish wazzock, even if you are dressed as She-Ra and chained to a unicycle.
Should you choreograph your first dance?
Approximately five years ago, surprise choreography became an almost inescapable part of wedding theatre – brides backflipping down the aisle, flashmobs, first dances where the ballad screeched to a halt and the happy couple suddenly launched into an elaborately well-rehearsed routine to Sir Mix-a-Lot. Indeed, it is now something of a relief for an entire wedding dance to go by without a romantic Uptown Funk breakout. "Maybe we have reached peak first dance," says Hume, although she adds that there is really nothing wrong with a couple taking a preparatory class or two if they feel nervous about dancing in front of their guests. The performative moments of a wedding are a result of not just our wearisome social media age, but, says Curtis, an increasing pressure for couples to make their weddings feel more personal. "We're all much bigger showoffs than we used to be," she says. "And making a wedding more personal can become harder because there are no rules to follow. In some ways, it might have been easier when the bride's parents paid for everything and you all trundled off down to the local church. But, you know, the best parts of any wedding are always the unchoreographed, unplanned moments."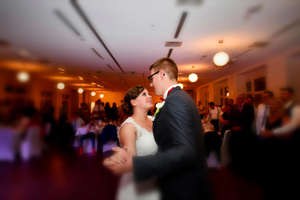 Is it OK for a wedding to be child-free?
Williams says that one of the questions she is most frequently asked by prospective brides is how to tell guests that their wedding will be child-free. "Children get bored, they need entertaining, and having them there can cost as much as having an adult guest." Child-free weddings are increasingly common, and she advises making sure that this is stated on the invitation, telephoning any guests who might particularly object. For those who do invite children, be prepared to accommodate breastfeeding, potty-training, high chairs and perhaps squalling tantrums of boredom during Paul's Letter to the Corinthians (although, in many ways, perhaps they will be speaking for everyone).
How can you keep all the divorced parents and step-parents happy?
Any knotty family matters – divorced parents, old feuds, disapproval of a same-sex union – should be approached kindly and openly well before the big day. "Divorced parents are one of the common challenges people come to us for advice about," says Hume. "We advocate a frank, open conversation from the outset." She often suggests couples find a way for step-parents to be involved: one parent walking a bride down the aisle and another giving the speech, for instance. "Weddings are emotional subjects and you can be surprised by how excited people can get about them," she says. Any guest who doesn't respect the occasion should be treated in much the same way as that tantrumming toddler stropping their way through the ceremony: take them outside and give them a calm but firm talking to, well away from other guests. Remember that a wedding is about making sure everyone feels welcome, about celebration and love – things that it is sometimes easy to forget amid all the hashtags, wedding lists and barn owls.
Related: 15 Rudest Things You Can Do at a Wedding (Provided by Good Housekeeping)
For more of the most popular News, Sport, Lifestyle & Entertainment on MSN, Follow us on Facebook, and on Twitter