We Should All Be Willing To Consider Adoption - Whether We're Suffering From Infertility Or Not

Grazia
09/11/2018
Editor's note: The opinions in this article are the author's, as published by our content partner, and do not represent the views of MSN or Microsoft.
This week, reports surfaced that the 22% rise in success rates of IVF (from 7% to 29%) has resulted in fewer children being adopted. Dubbed the 'adoption crisis' by various media outlets, the conclusion came after The Telegraph's interview with Anthony Douglas, the chief executive of the Children and Family Court Advisory who said adoption was 'competing with lots of other ways of having children.'
Download the Microsoft News app for your Android or iPhone device and get news & live updates on the go.
However, with the implication that couples with infertility problems bear the biggest responsibility to adopt, there has of course, been backlash. Some of which, by mother of three Anya Sizer, who has two children through IVF and one through adoption.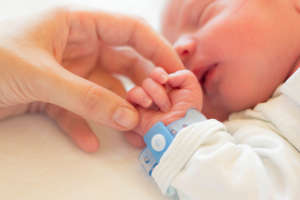 'The concept of saying to all people who are going through infertility treatment that they should look at adoption is incredibly unhelpful and unrealistic,' she says, 'adoption isn't for everyone but nor should it be seen as a second-place prize for couples who can't conceive.'
Anya adopted her son Chris a few years after having her second child through IVF. She has been through five cycles of IVF altogether, after being given a 1 in 125000 chance of ever having a child naturally, and having two miscarriages during the IVF process. She describes it as an 'exhausting and like a grief process'. Adoption, however, was much easier, she says, although longer than it needs to be.
'The uncertainty of IVF is in many ways the hardest part, you never know when, or if, it will work,' she says, 'there is more certainty to adoption, and forms are always preferable to injections.'
While it took three years from being approved to adopt to actually welcoming her son into her home, she claims that the most draining part of adoption was actually the aftermath. 'For us the hardest part has been post placement and dealing with some of the challenges with very little support,' she says, 'we had to hit crisis point before support was really offered which I feel strongly shouldn't be the case.'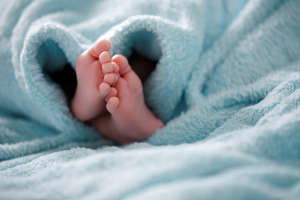 'Adoption is very different and requires a different kind of parenting,' she continues, 'it's about finding a home for vulnerable children not family building per say.' Which is why, she says, it's 'not for everyone' and so to assume the infertility community should be considering adoption more so than others is misguided. Essentially, the blame for reductions in adoptions should not be on improved IVF rates, because we should all be considering it, not just those experiencing infertility issues.
According to Adoption UK, improved IVF rates undoubtedly aren't the only reason for adoption crisis. 'We'd agree that IVF has undoubtedly played a role in the number of adoptions falling when compared to 40 years ago but it's certainly not the sole reason for this,' says Joe Lumley, senior communications officer at Adoption UK. 'To be fair to Anthony Douglas he doesn't say anywhere in his interview with The Telegraph that IVF is the main reason for the fall in the number of adoptions, but this is how his comments have been reported elsewhere in the media.'
So what is to blame? According to Joe, there are multiple factors, including those that have prevented unwanted pregnancy and so reduced the need for adoption, as well as the process of adopting changing over the years.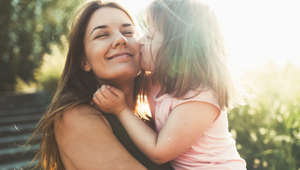 'There are various other factors to consider,' Joe said, 'such as abortion, the pill, the stigma of being an unmarried mother disappearing, changing political ideology around the family unit and the threshold for the state taking children into care, fall-out from the Baby P Case, two landmark High Court rulings , alternatives to adoption like special guardianship orders.'
And in actuality, putting all of this responsibility to adopt on couples turning to IVF could be quite damaging, according to Anya, because, she says, the likelihood of them experiencing their own trauma in trying to conceive naturally means they may not be best placed to adopt a child who has also been through emotional turmoil.
'To ask a group of people who have already experienced trauma and loss themselves to take on a child who has also experienced trauma and loss is potentially very difficult,' she says, 'and without robust care and support potentially quite damaging to all involved.'
The lack of robust care is potentially one of the more significant factors that needs to be addressed for adoption rates to improve. 'The vast majority of children who enter the care system do so after being removed from their birth parents without consent, because of severe neglect or abuse,' says Joe, making it that more important for proper aftercare to be provided for parents who do go through the lengthy adoption process.
So instead of asking why couples who turn to IVF aren't adopting, let's ask why we're all not adopting. Perhaps then the struggles that come with adoption, before, during and after, will be properly addressed.
Gallery: 21 Moms Opening Up About Their Hardest Stages of Parenting Will Break Your Heart [POPSUGAR]