Ever wondered what it's like to live in some of Dublin's most famous buildings - now's your chance

Journal.ie
12/10/2018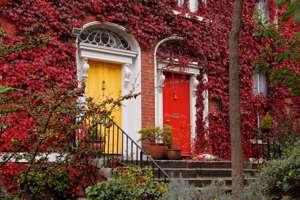 © Catalyst Images Some Dublin doors are surrounded by ivies in autumn. IF YOU'VE EVER been tempted to try and sneak into some of Dublin's most beautiful buildings, you're in luck.
This weekend, some of Dublin's most famous properties are opening their doors to the public. If you've ever wanted to get a glimpse inside Belvedere House, the Central Bank of Ireland, Áras An Uachtaráin or the Residence of the French Ambassador, you can satisfy your curiosity.
© Sasko Lazarov Photocall Ireland Casino in Marino As part of Open House, which runs from 12 – 14 October, you'll be able to step across the threshold of some of the best-known buildings in Dublin and hopefully discover a few hidden gems in the process. The best thing about it? It's all free. You can start planning now – some visits will require advance booking – and the whole list is on Open House's official website.
Download the Microsoft News app for your Android or iPhone device and get news & live updates on the go.
If you want some help with narrowing down where to visit, we've picked seven of the highlights ahead of the weekend.

Ireland's Influential Architecture
The theme of this year's event is "Tomorrow's Past – Discover Our Future Heritage" and Open House wants us to appreciate how some of our more modern buildings fit into Dublin's architectural legacy.
© Leah Farrell Peter Brannigan and Jane lynch former resident of the house at the official opening of Dublin s newest museum 14 Henrietta Street. Speaking to TheJournal.ie, Síle Stewart, the General Manager of the Irish Architectural Foundation, which organises Open House, said the weekend was about creating a "living museum of Dublin's architecture" that would also reveal the "bread and extent of the city's future".
"Ireland's architecture is becoming the influencer around the world," Stewart said.
Modern buildings that will be open for viewing include the Royal College of Surgeons in Ireland, which Stewart describes as "breaking standards internationally", as well as Georges Place in Dun Laoghaire, which she said was "paving the way for new contemporary social housing in Ireland".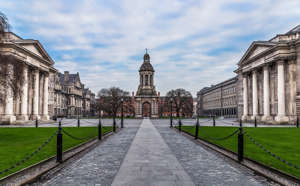 © Catalyst Images Ireland's biggest university in Dublin called trinity college New to Open House this year are a number of the city's most interesting buildings, including the Four Courts, Twitter HQ and Bewley's Grafton St. With its refurbished interior and famous Harry Clarke windows, Bewleys is a "bit of a standout", Stewart said, "because everyone has a personal connection to it".
The Clontarf Baths, originally opened in 1886, are another set of buildings that have been lovingly refurbished and will now be open this weekend.
© RollingNews.ie The ongoing refurbishment of the Clontarf Baths "We select events to appeal to a diverse background", Stewart said. And indeed, the programme of events also includes tours, storytelling and even the chance to peek inside some of the city's most unusual homes. With upwards of 30,000 visitors expected this weekend, make sure to map out where you're going.
Here's some of the top picks: 
14 Henrietta St
© Paul Tierney 14 Henrietta Street Having only opened a matter of weeks ago, don't be surprised if this is one of most popular attractions of Open House. From elite 17th century townhouse to 19th century working class tenement, the building is now a testament to Dublin's history, with plenty of sobering stories to tell.
Casino Marino
© Sasko Lazarov Casino in Marino This is a bite-sized 18th century architectural masterpiece. The building has no links to gambling, but it's definitely a safe bet to visit. Basically a miniature temple overlooking Dublin Bay, the Georgian decor inside is as stunning as the exterior.
Four Courts
© Niall Carson A general view of the Four Courts where the High Court is located. Sitting majestically along the Liffey, the Four Courts is one of Dublin's most recognisable buildings, having survived everything from courtroom drama to damage during the civil war. Take the chance to look around when the barristers and judges have all gone home and appreciate a building that has been shaping Irish law since 1796.
Áras An Uachtaráin
© Richie McCann With a presidential election in full swing, it would be a shame not to take a trip into the official residence of our head of state. As you stroll through the grand rooms of the mansion, take a second to imagine yourself living in the heart of Phoenix Park in a building that dates from the mid-18th century.
10 Mill Street
© Teelings Distillery What's a "Double Dutch Billy"? Go to the heart of the Liberties to find out, as you visit one of Dublin's most important 18th century buildings. It's also a miracle of conservation work and has been loving restored after years of neglect, fire and vandalism. The least you can do is pay it a visit.
Provost's House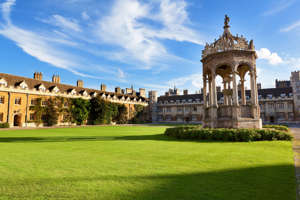 © Catalyst Images Trinity College is the largest of the colleges in Cambridge University. The college was founded in 1546 by Henry VIII. Ever wanted the chance to snoop inside the home of the man who runs Trinity College? Now's your chance. The house is as grand as you'd expect from a 250-year old mansion in the city centre. For one night only, you can walk in the footsteps of all 24 of Trinity's provosts and bask in the glamour of the best address in Dublin – 1 Grafton St. While you're over in Trinity, also take a look inside the Senior Common Room to discover a strange replica of an iconic American bar.
62 Eden Villas
© Marie Louise Halpenny Do you ever imagine your dream home? You don't need to anymore, because it might just be 62 Eden Villas. In a quiet cul-de-sac you'll find out how a 1930's semi-detached house was remodelled into a modern home with one of the best dining rooms in all of Dublin.