Fix your make-up to last all day

Cover Media
11/03/2018
© Provided by Cover Media Why is it stars like Alison Brie never rock a shiny complexion on the red carpet, but for us normal folk, our T-Zone's show signs of shine just hours after we've left the house?
Well, luckily we got the low-down on how to fix your face so it lasts all day. Read on for our expert tips.
Prepping
Moisturiser is essential even if you have oily skin, but use it sparingly before applying your base. Subsequent make-up is guaranteed to slip away if the product isn't properly absorbed first. And while you may question whether it's really worth adding a primer to your pre-make-up routine, make-up artist Stacey Whittaker insists you pick one up if you want cosmetics to stay put.
"Primer is most definitely the key to long lasting make-up as it provides a smooth base that the make-up can hold onto rather than sinking into the skin and disappearing throughout the day," she told us. "The Laura Mercier Hydrating Foundation Primer is one of my all-time favourites."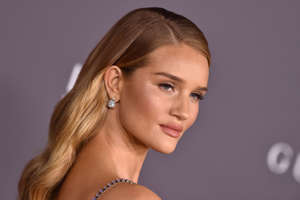 © Provided by Getty Rosie Huntington-Whiteley Products
With so many products promising perfect all-day coverage, which should you be spending your money on?
"I personally love MAC Studio Fix Foundation," revealed Lexie Taylor, make-up artist and Beyou brand ambassador. "This is especially great for wedding make-up – I have seen many brides cry and it does not budge!"
While Stacey is a fan of NARS Radiant Creamy Concealer: "It lasts really well under the eye with little creasing and gorgeous medium/full coverage."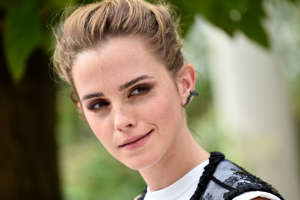 © Provided by Getty Emma Watson Technique 
"Application has a very large bearing on how long and well your make-up will last," Stacey warned. "Using a beautyblender to apply your foundation and concealer will give a fresh, flawless finish and using bouncing motions will melt this into the skin better. A large powder brush to set your make-up with a translucent powder is another crucial tool."
"Setting sprays work well to gel make-up together and give a flawless finish and they hydrate skin brilliantly too. My favourite is MAC Fix+ as it sets make-up beautifully and feels really nice on your skin."
Related: Hacks to keep your lipstick on your face (Provided by Mamamia)