10 of the best destinations to head to this December

Evening Standard
14/11/2018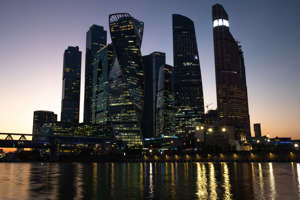 While the festive season can be a busy time, that's all the more reason to take yourself away from the festive parties and go on a pre-Christmas holiday.
Download the Microsoft News app for your Android or iPhone device and get news & live updates on the go.
Below are our top destinations to visit in December, from a Pacific island, to a seaside town in Jordan and the end of the earth in Antarctica.
1. Tel Aviv, Israel
There are two very good reasons to visit Tel Aviv this December: warm weather and cheap(ish) flights. Temperatures hover around 23C during December in the Israeli seaside city and easyJet has just announced a new flight route there from London Stansted – with flights from £240 return.
Once you're there soak up the sea air at one of the sparkling beaches on a shoreline that stretches 14 kilometres along the Mediterranean coast. Have a dip in the ocean before enjoying a sundowner while watching a glorious sunset. When night falls, the beachfronts turn into hedonistic watering holes where you can quench your thirst before moving on into the city to a rooftop bar or underground club. For the history buffs, Tel Aviv is rich in architectural gems with 1,000 Bauhaus-style buildings being listed as a UNESCO World Heritage Site in 2003.
2. Zermatt, Switzerland
While chasing the winter sun is all well and good, sometimes it's best to embrace the cold – and do so properly. This is why we recommend a trip to Zermatt, Switzerland's perpetually open ski resort that peaks over the winter months.
Switzerland's highest ski resort offers 360 kilometres of blue, red, black and yellow runs. The charm of Swiss village streets and weathered chalets coupled with views on the slopes of the world's most photogenic mountain - the Matterhorn - make Zermatt extremely enchanting, and an enticing option for any avid skier who wants a challenging ski piste mixed with picture-perfect settings.
3. Espiritu Santo, Vanuatu
Vanuatu is a small nation in the Pacific made up of 83 islands all with pristine beaches and surrounded by turquoise waters. The largest of these islands is Espiritu Santo, better known simply as Santo. Santo is home to a number of luxe resorts, world-class diving (including the Millennium Cave where you can snorkel and dive over dumped WWII memorabilia) and the famous white sand Champagne Beach.
Here, you can also find a number of stunning 'blue holes'. These inland blue holes are made when the rain from the mountains flow underground into limestone caves to underground streams which then resurge to create freshwater springs coloured the most striking shade of blue. In December, temperatures in Vanuatu average around 28C and it can be hot and humid – but there are enough beaches and blue holes to cool off in.
4. Goa, India
India's most liberal region, Goa, doesn't do Christmas by halves. In the lead up to the festive holiday, you'll find a number of street stalls filled with bright and sparkling Christmas decorations, tinsel hanging from every nook and fairy lights adorning the streets.
The famous beachside area experiences 33C temperatures in December, and on the streets you'll find a mix of Indian and Portuguese colonial architecture. The fish curries here are a must-try as is a visit to a spice farm. When you're not dreaming about your next meal, go to a drop-in yoga class or go the full hog and sign up to a spiritual retreat. If you're going to find your inner zen anywhere, it will be Goa.
5. Aqaba, Jordan
A new easyJet flight route from Gatwick to Aqaba, Jordan means it's now easy for Londoners to escape to a favourite local Jordanian bolthole. In winter, temperatures don't fall below 20C and it's a popular spot for snorkelling and diving with the rich marine life found in the Red Sea waters.
While there, make sure you check out Mamluk Castle, the site of one of the most famous battles of WWI, before taking day trips to Petra (a two-hour drive) and the Wadi Rum desert (a one-hour drive) – two must-dos when visiting Jordan.
6. Antarctica
Antarctica is one of the most isolated places on earth. The vast ice-land is 14 million km² – just 3 million km² smaller than Russia – and tourists are only able to visit during the Antarctic summer: November to March.
To reach the only continent in the world not permanently occupied by man, you need to – quite literally – go to the end of the earth. You can fly from Cape Town, South Africa; Punta Arenas, Chile and Ushuaia, Argentina or sail from New Zealand's South Island, but the latter only offers four voyages per summer season. It's worth the trip, particularly in December, with 22 hours of daylight, penguin chicks starting to hatch and when seal and whale sightings are common.
7. Lyon, France
With a new flight route to Lyon from London's Gatwick Airport courtesy of British Airways launching in December, the winter month is the perfect time for a weekend break.
Lyon comes alive in December with its famed Fête des Lumières (Festival of Lights) which takes place early in the month each year. The Lyonnaise tradition dictates that every house place candles along the outsides of all the windows during the festival which makes for spectacular scenes. Over 80 light installations adorn the city's famous monuments and buildings during the period, marking the annual visual feast.
8. Tallin, Estonia
For a very Baltic Christmas in an Estonian winter wonderland, head east to Tallinn. Estonia's capital is picture perfect, especially in winter where the snow covers the ancient churches and medieval streetscapes of the UNESCO-listed old town.
Tallinn is also host to an enchanting Christmas market in its town square. The fairytale market is complete with a Santa's grotto, merry-go-round and over 60 small wooden huts selling all kinds of handmade trinkets and Estonian Christmas food including black pudding, sour cabbage and gingerbread.
9. Moscow, Russia
With guaranteed below-zero temperatures, this is certainly not the place to go if you're after a bit of summer sun. But, winter is when Moscow shines and you'll never forget the experience of witnessing a snow-capped St Basil's Cathedral first-hand.
The city is dotted with some 600 churches, all exquisite in their architecture, and you can take refuge in one of the many museums or a banya – a Russian steam room. Visit the Bolshoi Theatre to take in the ballet or go ice skating in the Red Square, whatever you do, make sure to pack your thickest socks.
10. New Zealand
New Zealand is a bucket-list holiday for many Brits, so be sure not to do it by halves. Spend two weeks (ideally a month) traversing the winding roads of the North, South and Stewart island, settling into the laid back and relaxed way of the local people as you take in the stunning scenery around every corner.
December is the start of the New Zealand summer which promises 25C temperatures and endless days of sunshine. While the North Island offers delights like the Hot Water Beach in the Coromandel, the dolphin spotting in the Bay of Islands and the glow worm caves of Waiuku, the South Island offer the beautiful golden beaches of the Abel Tasman, whale watching in Kaikoura and the extreme sport base of Queenstown. If you make it down to Stewart Island, spend a few days out hiking in the bush – 85 per cent of the island is a National Park – and look out for the blue and rare yellow-eyed penguins during the day and the national Kiwi bird come nightfall.
Gallery: From smoking in Singapore to dancing after dark in Japan — doing any of these 13 things could get you in trouble while travelling abroad [Business Insider UK]
Search on Bing:
More about World Heritage site
Search on Bing:
More about World Heritage site