KBC sells €260m legacy corporate loan portfolio to Bank of Ireland

Independent.ie
12/04/2019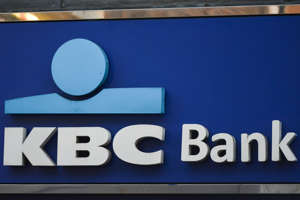 KBC Bank Ireland has sold its legacy corporate loan portfolio to Bank of Ireland.

The portfolio is valued at roughly €260m.
Video: We're Confident in Our Strategy, Say Bank of Ireland CEO (Bloomberg)
Prior to closing of the transaction, KBC Bank Ireland will contact the corporate customers involved to inform them that their loan(s) is/are being transferred, and to confirm that existing legal and regulatory protections continue to remain in place with Bank of Ireland.
Gallery: Oldest banks in the world still operating today (Stacker)
Bank of Ireland said the acquisition, which is expected to close in the coming months, was consistent with its plans to grow its lending volumes.
Gavin Kelly, CEO, Retail Ireland, Bank of Ireland, said: "This is a strong portfolio of performing commercial loans and it further strengthens our business banking portfolio."
MORE FINANCE:
Trump threatens tariffs on all EU imports (Independent.ie)
Miek Ashley furious after Debenhams collapses (Sky News)
Why rivals are supporting Amazon (Reuters)
How do you make sure AI is trustworthy? (Independent.ie)