Johnson under pressure to recall parliament following Scottish ruling

The Guardian
5 days ago
Boris Johnson is under intense pressure to recall parliament following the Scottish ruling that prorogation was unlawful, with MPs branding his refusal to do so authoritarian and an affront to democracy.
Labour, the SNP and Lib Dems all demanded an urgent recall of parliament to allow scrutiny of the government's Brexit plans, after Scottish appeal court judges ruled against Johnson's decision to suspend parliament in the run-up to the October Brexit deadline.
© Getty The prime minister was facing outrage and the prospect of more protests, as No 10 made clear that parliament would not be reinstated unless Johnson was ordered to do so at appeal.
Downing Street said it was not under any obligation to bring parliament back into session following the Scottish ruling but added that the government would be bound by the judgment of the supreme court. "As a matter of fact, parliament remains prorogued," a No 10 spokesman said.
Amid fury that Johnson was effectively ignoring a Scottish court's judgement, Downing Street also became embroiled in a row about whether a No 10 source had briefed anonymously against Scottish judges, implying that campaigners had chosen a court in Edinburgh because of political bias.
The source told the Sun: "We note that last week the High Court in London did not rule that prorogation was unlawful. The legal activists choose the Scottish courts for a reason".
The prime minister's official spokesman hit back at the idea that Johnson's administration was in any way attacking Scottish judges, saying: "Absolutely not, we have absolute respect for the independence of the judiciary."
"There are now contradictory judgments in the English and Scottish courts, and the matter will be considered by the supreme court next week," he added.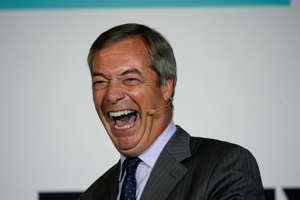 However, the damage had been done, as opposition parties seized on the briefing. The SNP released an advert saying: "Sources at No 10 have responded by questioning the political neutrality of the Scottish judges. The Tories at Westminster are effectively saying: Scottish democracy must be ignored. Scots Law must be ignored."
Downing Street was also facing accusations that Johnson had misled the Queen by advising her that prorogation was legal.
With tensions rising, Dominic Grieve, the former Tory cabinet minister, who had the whip withdrawn by Johnson last week, said the prime minister must resign if it turns out that he had given her the wrong advice. "Boris Johnson will find himself in an untenable position in Parliament ... every member that believes in our constitution would simply say, it's over," he told the BBC.
Pressed on whether the PM lied to the Queen about the reasoning behind the prorogation, Johnson's spokesman referred journalists to the arguments laid out by the government's lawyers during the court cases.
"The answer on why parliament has been prorogued is unchanged. As we've said, the current parliamentary session is the longest parliamentary session in almost 400 years. In recent months it's been one of the least active. The PM said on his first day in the job that the time has come to act, to take decisions, to give strong leadership and to change this country for the better. He wants to put before MPs a proper domestic legislative programme. This will be a Queen's Speech focused on helping the NHS, fighting violent crime and cutting the cost of living."
Watch: Johnson must resign if he misled the Queen, says Grieve (Independent)
If the Supreme Court follows the Scottish court and finds that Boris Johnson misled the Queen...

...then he presumably will have to resign.

— David Allen Green (@davidallengreen) September 11, 2019
It is hard to overstate the significance of this verdict. One of the highest courts in the UK has ruled that the Prime Minister misled the Queen, in order to make improper use of the Royal Prerogative. If the Supreme Court upholds this judgement, Boris Johnson must surely resign. https://t.co/EFxRf8SZ46

— Robert Saunders (@redhistorian) September 11, 2019
Ian Blackford, the SNP leader in Westminster, demanded that Johnson listen to the Scottish court and told him to "abide by the rule of law".
"Every day that Parliament remains suspended, you and the UK Government are shutting down democracy," he wrote in a letter to the prime minister.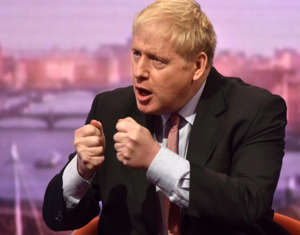 Keir Starmer, the shadow Brexit secretary, also urged Johnson to "open those doors" and so that MPs can hold the prime minister to account.
"This is really important. The idea of shutting down parliament offended people across the country and then they felt they weren't being told the truth," he said.
"I think that what I need to do, and what others need to do, is to get back to parliament and open those doors and get back in, and get Boris Johnson back in parliament so we can hold him properly to account."
The Lib Dems also called for parliament to be restored. Tom Brake, the Lib Dem shadow Brexit secretary, accused Johnson of authoritarianism and "trampling on the very values and principles the United Kingdom was founded upon".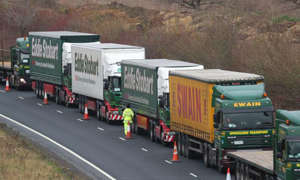 Some Labour MPs – including some of those who took part in Monday night's rowdy late-night scenes in the House of Commons – urged Jeremy Corbyn to issue a three-line whip to summon them back to Westminster.
Clive Lewis said: "I am going to be discussing this with others; but there is an argument that that judgment now stands, and that the prorogation is illegal; and until it's challenged and a new judgment is made in a higher court, the prorogation has no legal basis.
"There is an argument for MPs to rock up and start taking back control of the agenda – and start going through the Yellowhammer documents, and everything else that we have asked for." He suggested Corbyn could "initiate a three-line whip", to recall colleagues.
Only one MP – Labour's Kevin Brennan – was outside the House of Commons ready to stage a vigil on Wednesday, with the chamber instead filled by school children and tourists having tours of parliament. But there were some moves underway for wider protests in the coming days.
Leave vs Remain: Images of divided Brexit Britain [Photos]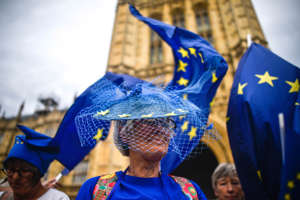 Union leaders called on Johnson to recall parliament or face further protest and court proceedings.
Tim Roache, the general secretary of the GMB, said: "Shutting down parliament for your own ends at a time of national crisis, when people's jobs and livelihoods are on the line, beggars belief.
"The prime minister needs to heed this warning, get MPs back to Westminster and sort out the mess we're in."
Len McCluskey, the head of Unite, which is Labour's largest corporate donor, told Sky News that if Johnson goes to Scotland he could be subjected to a citizen's arrest.
"It is quite extraordinary what the Scottish courts have ruled. My advice to the prime minister is don't go up to Scotland, you're liable to face a citizen's arrest, so he'd best keep in his bunker somewhere in either Eton or Westminster."
Brexit: A timeline [Photos]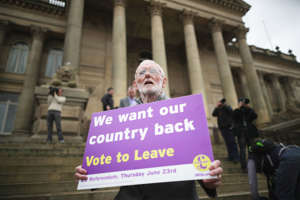 Manuel Cortes, head of the TSSA, called for Johnson to be arrested. "Parliament must be immediately reopened – but Johnson should be in jail not No 10. He's broken the law, is not fit to hold office and along with this disgraceful Government must be held to account," he said.
Earlier, before the judgment was released, Starmer had told delegates that Johnson must now bow to the will of parliament and seek an extension to article 50 if he fails to get as deal by 19 October.
"Over the summer we worked across parliament to build consensus for legislation to prevent no deal at the end of October. As of Monday, that is now law.
"It means that if the prime minister fails to get a Brexit deal by 19 October – as looks increasingly inevitable – or a mandate for no deal – which is equally unlikely – he will have to seek and accept an extension to article 50.
"The legal advice is clear that the prime minister must abide by this. I shouldn't have to say this to the prime minister – accept that parliament has spoken, accept you have no mandate for no deal, and be clear that you will follow the law," he said.
MORE NEWS:
Gardai rush to scene, tensions high as locals chant 'sick rapist out' (Independent.ie)
Tributes paid to Irish nurse who died in Australia during trail race (Extra.ie)
Scottish judges rule Johnson's proroguing of parliament unlawful (The Guardian)
Remains of the biblical town Emmaus where Jesus travelled after his resurrection found (Daily Mail)