Big Bang Theory approached Culkin for role three times
Digital Spy (UK)
10/08/2018
© Getty It turns out that Macaulay Culkin had the chance to be one of TV's biggest stars – three times, no less.
The Home Alone star has claimed that he was offered a role on The Big Bang Theory multiple times, though did not specify which one exactly.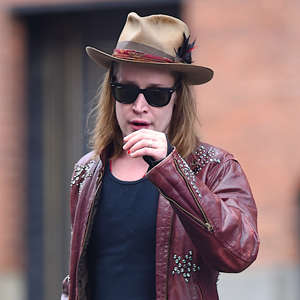 "They pursued me for The Big Bang Theory," Culkin said on the Joe Rogan Experience podcast (via People). "And I said no. It was kind of like, the way the pitch was, 'Alright, these two astrophysicist nerds and a pretty girl lives with them. Yoinks!' 
"That was the pitch. And I was like, 'Yeah, I'm cool, thanks.' And then they came back at me again, and I said, 'No, no, no. Again, flattered, but no.' Then they came back at me again, and even my manager was like twisting my arm."
© CBS Amy and Sheldon in The Big Bang Theory However, Culkin admitted that while he would have made a lot of money had he taken the role, he wouldn't have been fulfilled personally, adding: "I'd have hundreds of millions of dollars right now if I did that gig. At the same time, I'd be bashing my head against the wall."

Last year it was reported that by season 12 of The Big Bang Theory, the main cast may make $139 million each. We mean, how could you turn that down?
© Jack Dishel - YouTube Macaulay Culkin in DRYVRS Meanwhile, it recently emerged that the upcoming 12th season may not be the last, CBS apparently in "preliminary discussions" for a 13th.
"We don't believe it's the final year… We are in preliminary discussions to renew the show [for a 13th season]," CBS Entertainment President Kelly Kahl said.
The Big Bang Theory returns with Season 12 on E4 in late-September.
Gallery: The Big Bang Theory stars: Then and now