Bryan Cranston on whether he's involved in the Breaking Bad movie

Cosmopolitan (UK)
08/11/2018
If you feel like you've had a Breaking Bad-shaped hole in your life since the AMC series ended in 2013, we have some fantastic news for you!
THERE'S A BREAKING BAD MOVIE IN THE WORKS!
Download the Microsoft News app for your Android or iPhone device and get news & live updates on the go.
According to The Hollywood Reporter, Breaking Bad's creator, Vince Gilligan, is officially working on a two-hour BB film called Greenbrier. Well, that's the working title anyway. The film is said to follow the escape of a kidnapped man on a quest for freedom.
Pretty soon after the announcement about the movie came, Bryan Cranston opened up about his involvement.
Speaking on The Dan Patrick Show, Bryan said: "Yes, there appears to be a movie version of Breaking Bad. But I, honestly have not even read the script. So I couldn't tell you."
He continued: "I have not gotten the script. I had not read the script, so there's a question of whether we'd even see Walter White in this movie! Think about that one."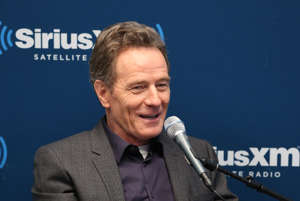 © Getty (Photo by Robin Marchant/Getty Images for SiriusXM)

But he did admit he's keen to get stuck in.
"I would, absolutely [be in it]," he added. "It's Vince Gilligan. If Vince Gilligan asked me to do it, sure, absolutely. He's a genius. It's a great story, and there's a lot of people who felt that they wanted to see some sort of completion to some of these storylines that were left open.
"This idea, from what I was told, gets into at least a couple of the characters who were not completed as far as their journey."
There's no information on whether it will be released in cinemas, or whether it will sit as a TV special. But who cares?! Two more hours of Breaking Bad either way!
Vince is apparently writing the script, executive producing and potentially directing the film, and executive producers Mark Johnson and Melissa Bernstein are said to be involved too.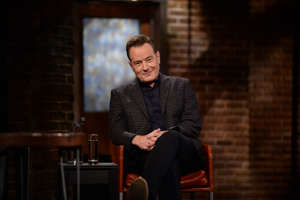 Despite Bryan's comments, at this point we still don't know exactly which characters will be returning, or even whether it will be a sequel or a prequel, like Better Call Saul… sorry about that.
But filming is set to begin this month in New Mexico. And how do we know this? Well, The New Mexico Film office confirmed it on Twitter, didn't they?!
The New Mexico Film Office Announces "Greenbrier" to film in New Mexico

Santa Fe, N.M. - Today, New Mexico Film Office Director Nick Maniatis announced that the feature "Greenbrier," produced by Sony Studios will begin... https://t.co/UXoHlKTtwe

— ABQ Film Office (@ABQFilmOffice) November 6, 2018
So maybe we can expect Greenbrier in 2019, but 2020 is looking a little more likely, tbh.

I guess I'll just have to re-watch all five seasons in the meantime…
FINE BY ME!
Gallery: 'Breaking Bad' and other shows that became blockbusters [StarsInsider]