House of Fraser calls in administrators putting 17,500 staff jobs at risk

Mirror
10/08/2018
House of Fraser has called in administrators, putting 17,500 staff jobs at risk, it was announced this morning.
The bombshell comes weeks after the 169-year-old retailer revealed it planned to shut 31 stores in order to survive.
The company's 59 stores are set to open as usual today, and bosses said they are optimistic a rescue package can be put together.
Related: Mike Ashley 'close to rescue deal for House of Fraser'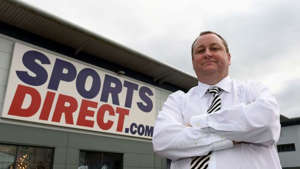 Administrators Ernst & Young are now attempting to find a buyer to save the company.
House of Fraser has been holding talks with investors and creditors, but a statement this morning said these have "not concluded in a solvent solution".
House of Fraser said in June it needed to shut 31 stores and make up to 6,000 people redundant to survive, but that rescue plan was thrown into doubt after Chinese group C.banner - which owns Hamleys - pulled out of a plan to inject new cash into the business.
© Getty Images Europe House of Fraser has called in administrators The retailer's current owners are Nanjing Cenbest, part of China's Sanpower Group.
In a statement, House of Fraser bosses voiced optimism that the firm could be saved.
It said: "Significant progress has been made towards completing a sale of the group's business and assets.
"The proposed administrators are expected to continue to progress those discussions with a view to concluding a transaction shortly after their appointment."
Chairman Frank Slevin said: "This has been an extraordinarily challenging six months in which the business has delivered so many critical elements of the turnaround plan.
"Despite the very recent termination of the transaction between Cenbest and C.banner, I am confident House of Fraser is close to securing its future."
Chief executive Alex Williamson said: "We are hopeful that the current negotiations will shortly be concluded.
"An acquisition of the 169-year-old retail business will see House of Fraser regain stability, certainty and financial strength.
"In the two weeks since the Cenbest and C.banner transaction ceased, the directors have brought forward a number of potential buyers and the group's financial advisers have run a comprehensive M&A process to identify and then develop other third-party interest that has culminated in the senior secured creditors leading negotiations with parties at a critical pace."
Labour MP Wes Streeting said the firm's struggles highlighted the need for an overhaul of business rates, saying: "Another major blow for high streets and another morning where people wake up fearing for their jobs.
"Retail turbulence is becoming a retail tsunami.
"When will Government start taking a proactive approach to saving our high streets?"
C.banner was planning to buy a 51% stake in House of Fraser and plough £70 million into the ailing business, but has said it is scrapping the deal because its share price has fallen dramatically.
C.banner's investment was conditional upon House of Fraser closing more than half its stores through the so-called Company Voluntary Arrangement (CVA).