Liam Payne teases future One Direction reunion

Cover Media
17/04/2018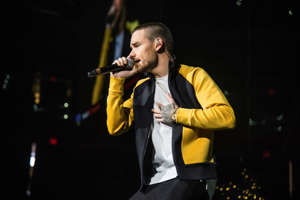 © AP Liam Payne performs at 93.3 FLZ's Jingle Ball at Amalie Arena on Saturday, Dec. 16, 2017, in Tampa, Fla. (Photo by Amy Harris/Invision/AP) Liam Payne has hinted that One Direction are planning to reunite.
The boyband went on hiatus in January 2016, less than a year after Zayn Malik announced that he was departing from the group.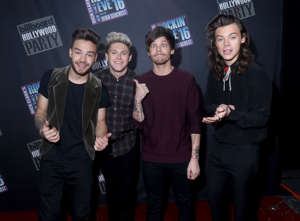 © Getty Singers Liam Payne, Niall Horan, Louis Tomlinson and Harry Styles of One Direction attend Dick Clark's New Year's Rockin' Eve with Ryan Seacrest 2016 on December 31, 2015 in Los Angeles, CA. ( And while Liam and bandmates Harry Styles, Niall Horan and Louis Tomlinson have all embarked on solo careers, their legions of fans are still hopeful they'll regroup one day – something Liam says may happen sooner rather than later.
© Getty TODAY -- Pictured: One Direction (l-r) Niall Horan, Louis Tomlinson, Zayn Malik, Liam Payne and Harry Styles appear on NBC News' 'Today' show -- (Photo by: Peter Kramer/NBC/NBC NewsWire via Getty Images) "You know I think it (a reunion) will happen at some point in the distant future," the 24-year-old explained in an interview with German online news publication Promiflash. "We've all spoken about it and, you know, the dream for this most fantastic show that could be, is amazing.
"With everybody being so successful, this in part now (sic) is so important for us to be able to make that show. And it's the only way really that One Direction could get any bigger. It's the only way we could get more successful really, isn't it? By being good on you're own."
Though Strip that Down singer Liam didn't specify whether Zayn had been involved in discussions, excitable fans immediately took to Twitter to share their enthusiasm over the prospect of all five members performing once again, with #OneDirectionReunion becoming a top trending topic on Sunday night (15Apr).
"Whether the reunion will be tomorrow, a year from now, or five years from now, who will be here waiting? Let's not lose hope guys!!!" wrote Filipino fan account 1D Metro Manila, who shared the footage from Liam's interview.
Related: Ten bands that are greatly missed (Provider: StarsInsider)
For more of the most popular News, Sport, Lifestyle & Entertainment on MSN, Follow us on Facebook, and on Twitter