Pound to Euro conversion: Sterling nosedives as Barnier announces 'deadlock' in Brexit talks

Evening Standard
12/10/2017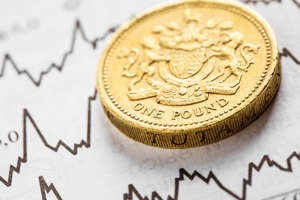 The pound plummeted against the euro and US dollar on Wednesday as Michel Barnier announced that little progress had been made in the latest round of Brexit talks.
Sterling plummeted down from 1.116 to 1.109 against the euro within the first hour of the press conference, when Barnier and Brexit Secretary David Davis conceded that there had been "no great step forward" in negotiations.
And the value of the pound dropped from 1.32 to 1.31 against the dollar.
Markets were alarmed when the chief Brexit negotiator Barnier said the firth round of talks has ended in a "deadlock" between the European Union and the UK.
Look at what happened to the pound when Michel Barnier said Brexit talks were deadlocked https://t.co/HEQQ9MDRfzpic.twitter.com/hUcq1MvjuL

— Bloomberg Brexit (@Brexit)

October 12, 2017
He told a press conference in Brussels at the conclusion of the four-day talks: "On this basis I am not able in the current circumstances to propose next week to the European Council that we should start discussions on the future relationship."
Watch: Brexit talks 'deadlocked' (Sky News)
His comments were a setback to the UK Government, which hoped to persuade the remaining 27 EU leaders at next week's summit that sufficient progress had been made on the divorce deal to move on to discussions on the future UK/EU relationship on issues including trade. 
Davis said while there was still much work to be done, the talks had made "significant progress" since June.
He said the Government had undertaken a "rigorous examination" of the technical details needed to reach a financial settlement.
The value of the sterling is exptected to continue to fluctuate in the coming months as the crucial negotiations continue.