Wonder Woman 2: Patty Jenkins teases return of key character

Den of Geek
14/06/2018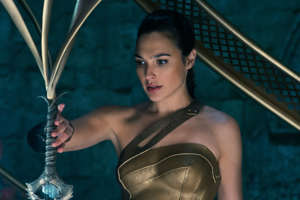 © Shutterstock NB: The following contains a spoiler for Wonder Woman if you haven't seen it yet.
While the rest of the DCEU is in something of a state of flux with talks of Ben Affleck exiting his Batman role, the success of 2017's Wonder Woman made a sequel all-but guaranteed. And, sure enough, autumn 2019 will see Gal Gadot return as Diana Prince, with Patty Jenkins, who brought the character to the screen so successfully the first time around, returning as director.
What we hadn't expected, though, was for Chris Pine's character Steve Trevor to return - at least in any meaningful sense, given the explosive events of Wonder Woman. And yet, thanks to a teaser image tweeted out by Patty Jenkins herself, here's Trevor, looking not a day older than he did back in the first film.
Welcome to WONDER WOMAN 1984, Steve Trevor! #WW84 pic.twitter.com/BCLARdVuTu

— Patty Jenkins (@PattyJenks) June 13, 2018
This is all doubly surprising given that the Wonder Woman sequel's set in the mid-1980s. Diana Prince may not age like ordinary mortals, but Trevor surely does; so how come he still looks so fresh-faced all these decades after the first film, set in World War I? 
Jenkins' image was joined by another from Gal Gadot's Twitter account - this one showing Wonder Woman silhouetted against a bank of TV screens covered in 80s-style imagery. Isn't that JR Ewing from Dallas we can see there on the left?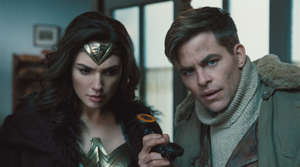 © Shutterstock Gal Gadot and Chris Pine in Wonder Woman. Images like these are, of course, intended to set internet chatter ablaze, and we can only speculate as to how Steve Trevor's made a return and how he's landed in the 1980s. We'll no doubt be back with more detailed thoughts soon, but until then, we have our first images from next year's Wonder Woman 84 (for that appears to be its official title) to chew on.
More on this as we get it.
Related: 18 movies to get excited about in 2019 (Provider: Cosmopolitan UK)
A special message from MSN:
Nine million people across all age groups and walks of life in Britain are affected by loneliness. We've partnered with giving platform Benevity to raise funds for three charities - Mind, the Campaign to End Loneliness, and Wavelength – to tackle this debilitating and complex issue. You can help make a difference - please donate now.