EU debates offering short Brexit delay to Theresa May
The Financial Times
21/03/2019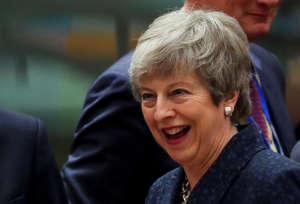 The EU is preparing to offer Theresa May a shorter delay to Brexit than the three months she is seeking, amid warnings that the UK prime minister is leading Britain towards a no-deal exit and a state of "national emergency".
An early draft of summit conclusions seen by the Financial Times states that "no extension is possible" beyond May 22 — and that would only be granted if MPs approve a withdrawal agreement next week — on the grounds that the UK does not intend to hold European elections at the end of that month.
Mrs May had sought a three-month extension, but EU leaders were locked in talks last night to revise the early draft with an even shorter extension.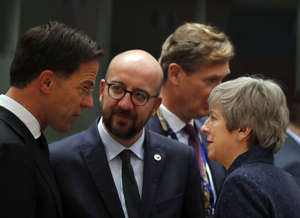 The pound was on Thursday heading for its biggest one-day fall this year on growing no-deal fears, dropping 1.3 per cent to $1.3004. 
At the summit Emmanuel Macron, French president, led calls for the EU to be tough with the UK, but was challenged by Angela Merkel, German chancellor, who said the union had to do whatever it could to avoid a hard Brexit.
The two leaders disagreed at a private meeting, with one EU diplomat saying: "There was nearly a row." Ms Merkel told the French president that they would be judged harshly by history if they allowed a chaotic rupture with Britain to occur.
Mr Macron has warned that, unless the British parliament approves Mrs May's agreement in an eleventh-hour vote next week, the UK is heading towards a "no-deal" exit from the EU on the scheduled departure date of March 29.
The French president has emerged as the head of the hardline group of EU leaders who have argued that Brussels should rule out any extended delay of Britain's exit date unless London fundamentally rethinks its Brexit policy.
Arriving at the summit, Mr Macron said that while he was "open to a technical extension" if the UK parliament approves Mrs May's deal — so that the agreement can be implemented — a rejection by MPs should trigger the end of talks.
"In the case of a negative vote, we will go towards no deal — we all know it," he said. "And it's essential to be absolutely clear in these times and at these moments because it's about the proper functioning of the EU."
The early draft seen by the FT also made clear that an extension would only be possible if MPs back the deal.
"The European Council commits to agreeing, before 29 March 2019, to an extension until 22 May 2019 provided the withdrawal agreement is approved by the House of Commons next week," the draft stated.
"Given that the UK does not intend to hold elections to the European Parliament, no extension is possible beyond that date."
The EU leaders were redrafting the dates in the conclusion late on Thursday evening and diplomats warned the outcome of the discussions could be hard to predict.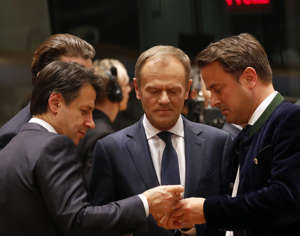 When challenged by her counterparts on what would happen if she lost the vote on her deal in the House of Commons next week, Mrs May frustrated them by refusing to "speculate" on her future plans.
Her allies said she would not agree to delay Brexit beyond June 30 and was ready to take Britain out of the EU without a deal if MPs continued to oppose her withdrawal agreement.
The UK prime minister's willingness to contemplate a no-deal exit— in spite of the government's own analysis that it would cause serious economic damage — has caused alarm in Whitehall and in business. "She has caved in to the hardliners," said one pro-EU person close to the UK cabinet.
Frances O'Grady, general secretary of the Trades Union Congress, and Carolyn Fairbairn, director-general of the CBI employers' group, wrote a joint letter to Mrs May calling for an urgent meeting her to discuss an alternative plan.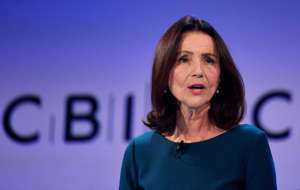 "The 'current deal or no-deal' must not be the only choice," they wrote. "We cannot overstate the gravity of this crisis for firms and working people."
Adding that the UK now faced a national emergency, they also called for the government to "clearly acknowledge the reckless damage no-deal would cause" and said that securing an extension was essential.
While senior Tories say Mrs May will respond to a Commons rejection of her agreement by leading Britain out of the EU without a deal, others believe parliament will take control of Brexit and legislate to stop a no-deal exit. Some believe Mrs May will resign if her deal is rejected for a third time after being voted down by overwhelming majorities in January and again this month.
The EU has hardened its position in recent days, with the European Commission warning the remaining 27 countries that an extended delay to Brexit could threaten the EU's own internal workings.
"We're close to a gangrene moment," said one senior commission official.
Gallery: Theresa May: Political career in pictures (Photos Services)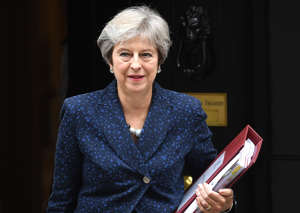 Mrs May also faces a backlash from MPs for criticising parliament, which has twice rejected her Brexit deal by overwhelming majorities.
EU leaders such as Mr Macron have found themselves incongruously aligned with hardline Eurosceptics in Mrs May's own cabinet, who have argued that anything more than a short, technical extension would be a betrayal of the 2016 EU referendum.
"We can't pretend that the British didn't vote to leave nearly three years ago," the French president said. "It would be disrespectful to British sovereignty." Although he did not rule out a longer extension, Mr Macron said it would require "a profound political change" in London.
Meanwhile, an online petition calling on the UK government to revoke Article 50 had reached more than 1m signatures by Thursday evening, crashing the government's petition website.
But a Number 10 spokesperson said: "We have said probably 12,000 times . . . and [the prime minister] has probably said thousands of times herself that is something she is not prepared to do."