Joey Barton calls on FA to re-think 'draconian' betting rules after Liverpool striker Daniel Sturridge is charged

The Independent
14/11/2018
(Video provided by Sky Sports)
Joey Barton has called on the Football Association to re-think its "draconian" gambling regulations as Liverpool striker Daniel Sturridge waits to find out if he will be punished for allegedly breaching football betting rules.
Sturridge was charged on Tuesday with violating two clauses of Rule E8, which prohibits betting on football as well as providing information relating to betting in football which has been "obtained by virtue of his position" and "is not publicly available".
It is reported that the charge relates to Sturridge's six-month loan move to West Brom in January of this year. A Liverpool spokesman said the striker "stated categorically that he has never gambled on football" and that he had cooperated fully with the FA "throughout this process".
Sturridge has until 6pm on Tuesday 20 November to formally respond to the charge but Fleetwood Town manager Barton, who was given an initial 18-month ban by the FA for gambling offences while a player at Burnley in 2016, wants English football's governing body to soften its stance.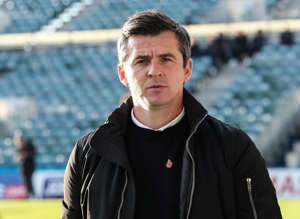 "They have to revise their approach," he told Sky Sports News. "The players that are getting exposed and banned for it are really the tip of the iceberg.
"There's a lot of people who have vested interest in promoting and advertising gambling, I don't think it's a problem with that.
"I just think it's a problem when we ban something that is clearly a massive part of our game and then we start banning players for it."
Barton's ban was reduced by five months on appeal after he successfully argued that his addiction to gambling should mitigate his punishment, but he was subsequently released by Burnley and never played professionally again, instead embarking on his coaching career in League One at Fleetwood.
Players in England's top eight tiers are entirely prohibited from betting on football – a situation that Barton believes is unreasonable.
"I'm not saying we should allow betting on games because obviously it would probably hurt the integrity of the sport but I think we need to be a bit more 21st century about our approach," he added.
"I do think the rule here is a little bit too draconian, a little bit too hard line. What difference does it make if a player in the Premier League is betting on the Brazilian league, how can he influence that?
"The zero-tolerance approach is clearly always going to have casualties."
FOOTBALL NOW READ:
O'Neill calls on FIFA to act as Michael Obafemi mulls over international future (Independent.ie)
Rice has the love and support of the Ireland squad says Seamus Coleman (Irish Mirror)
Despite the superlatives, hype and awards, Lionel Messi is underrated (The Guardian)
Mourinho claims Manchester City had two 'friendly matches' to prepare for derby clash (Daily Mail)