Stuart Olding not ruling out a return to Ireland

Independent.ie
14/08/2018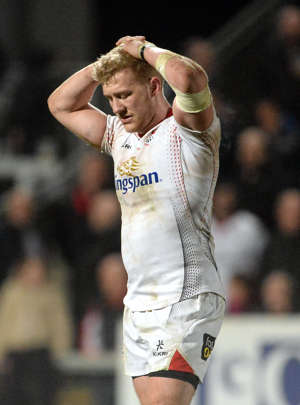 CONTROVERSIAL ex-Ulster centre Stuart Olding hasn't ruled out a possible return to Ireland.
IRFU performance director David Nucifora said in June that he couldn't say for certain that Olding or Paddy Jackson would not play for Ireland again.
"Who knows what will happen in the future? But I've signed here for two years and I plan on putting my full effort in here," said Olding.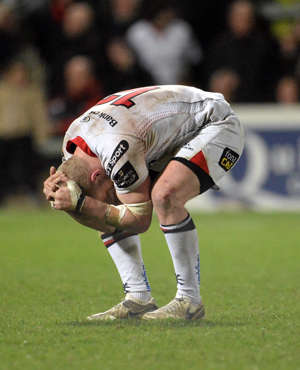 © SPORTSFILE A disappointed Stuart Olding during a match in 2017 (Photo By Oliver McVeigh/Sportsfile via Getty Images) Olding said he has received a warm welcome in Brive and hopes to play in their opening ProD2 game on Saturday.
That will be Olding's first match since suffering an ankle injury against Ospreys in April 2017.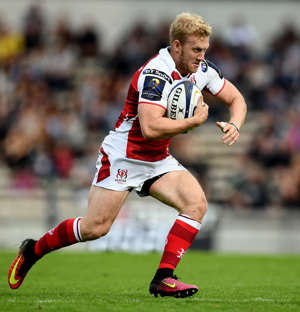 © SPORTSFILE Stuart Olding of Ulster during the European Rugby Champions Cup Pool 5 Round 1 match between Bordeaux-Begles and Ulster at Stade Chaban-Delmas in Bordeaux, France. (Photo By Ramsey Cardy/Sportsfile via Getty Images) He was suspended, along with Jackson in July 2017, after they were charged with rape, a charge they were acquitted of in March.
Olding is obviously reticent to talk about the trial but is relieved to be back playing rugby and is grateful to Brive and former Ulster lock Jeremy Davidson for giving him the chance.
"It's been a blessing to get back out onto the pitch and get back into a team," he said.
"I am very, very thankful to Brive for that. They took me under their wing and I settled in very well and I just want to repay them for that.
"I settled in a lot quicker than I thought. Coming over, moving over to a new country and everything was exciting but quite daunting as well. Not knowing anyone in the team apart from knowing of Jeremy Davidson back home. He had just left Ulster as I came into the academy that year.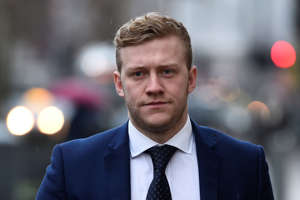 © Thomson Reuters Ulster and Ireland rugby player Stuart Olding arrives at Laganside Court in Belfast during the trial REUTERS/Clodagh Kilcoyne "But I settled in within the first week here. And that's down to the guys here. They are all very helpful to me, very kind to me, showed me the ropes, showed me around town. Settled in excellently well," added Olding, who won the last of his four caps in South Africa two years ago, having made his debut against the USA in 2013.
Brive, who beat Leicester Tigers to win the 1997 Heineken Cup but who have lost all four Top 14 finals they reached, have alternated between the two divisions in recent years and are under pressure to bounce right back after finishing bottom of the table last season.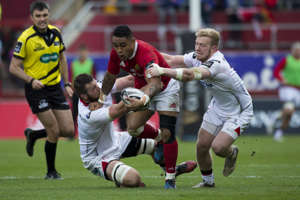 © Andrew Surma/NurPhoto Francis Saili of Munster tackled by Alan O'Connor and Stuart Olding of Ulster during the Guinness PRO12 rugby match between Munster Rugby and Ulster Rugby at Thomond Park in Limerick, Ireland on April 15, 2017 (Photo by Andrew Surma/NurPhoto via Getty Images) "There are 16 teams in ProD2," added Olding.
"We have a game every four weeks and then a week off, which is nice to let the body rest a little bit. I just want to play as many minutes as I can this year. I missed a lot of rugby through injury as well last year."
For more of the most popular News, Sport, Lifestyle & Entertainment on MSN, Follow us on Facebook, and on Twitter