Hyundai N 2025 Vision Muroc Gran Turismo Supercar Photo Gallery

Carwale
09-02-2016
Hyundai India displayed the Muroc Gran Turismo supercar at their stall during the Auto Expo 2016 in Noida as a part of the future zone. It showcases Hyundai's N 2025 Vision Gran Turismo and is only a concept. Check out the pictures of the life-size vehicle that will only be seen in the racing game in future.
The Hyundai N 2025 Vision Muroc Gran Turismo's powertrain includes four in-wheel motors connected to a hydrogen fuel cell system that produces 872bhp of humongous power.
This car represents Hyundai's high performance sub-brand N, which is a result of intensive testing and product development.
The supercar is developed for participation in the PlayStation Gran Turismo racing game series.
PHOTOS: Major attractions at the Auto Expo
It highlights sustainable technology and race car design, representing the future potential of Hyundai N.
Hyundai Muroc Gran Turismo was earlier showed at the 2015 Frankfurt Motor Show. It boasts of a stunning design, a combination of an LMP1 car and something very futuristic.
VIDEO: New launches at the Auto Expo
This car also marks the launch of Hyundai's new N brand. This is a new division that will focus on high-performance cars similar to Nissan's Nismo, BMW's M division and Mercedes's AMG.
We won't be able to see the Muroc supercar on our streets anytime soon. However, we can expect Hyundai to bring in N performance cars based on this concept. Otherwise just download the Muroc into Gran Turismo 6 and drive it virtually at least.
More From Carwale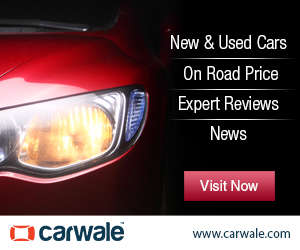 Carwale