2018 Maruti Suzuki Wagon R spied: New Wagon R design revealed

The Financial Express
09-02-2018
We've known that Maruti Suzuki have been working on bringing a new Wagon R to India, following the 2018 Wagon R's debut in Japan alongside the Wagon R Stingray. It would appear however, that the new Wagon R is closer to launch than we had anticipated. A test mule out of Maruti's Gurgaon plant caught testing while the media was well engaged at the Auto Expo 2018 indicates that the Wagon R is well through its testing cycle and is approaching launch. Now while Maruti did try to camouflage the Wagon R, its signature dimensions gave it away.
2018 Wagon R Dimensions
Interestingly like the Maruti Suzuki Swift launched today. The Wagon R and the Wagon R Stingray will be based on Maruti Suzuki's HEARTECT PLATFORM. This also means that the the Wagon R will be 3395 mm long, 1475 mm wide, and 1650 mm tall. The Wagon R also benefits from a longer wheelbase at 2460 mm.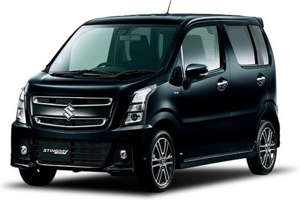 2018 Wagon R Engine:

Internationally, the WagonR gets two hybrid trims, aside from the standard variant which is likely to draw power from the original 1000cc K10 motor petrol engine that produces maximum power output of 51 bhp and maximum torque of 60 Nm. It is increasingly likely that Maruti might consider one of the two hybrid variants for the Indian market especially after Maruti Suzuki boss Kenichi Sans monologue on the importance of hybrids at the 2018 Auto Expo.

2018 Wagon R Design

The 2018 Wagon R is bigger and that is apparent from first glance. One of the most striking features on the 2018 Wagon R are split headlamps with a line running through the body. 2017 Suzuki WagonR also receives rear mirror placed on the door as against its positioning on the pillar like the outgoing Wagon R.there are flared fenders and A prominent muscular line that runs across the sides to the lower end.The new Suzuki WagonR's boot gets styling as that is reminicsce of the Japanese spec Alto with tail lamps located lower down but just above the rear bumper.
Don't miss out! Subscribe to MSN India weekly Newsletter for Best of the Week