Hyundai Nexo and Kona EV in Images

Motor Trend India
11-09-2018
Hyundai is stepping on the accelerator and is ready to bring in EV technology with its SUVs. SUVs are the most popular genre and that is the best way to introduce EVs in India. Hyundai will bring these two SUVs to India. The first one is the Kona Electric which is expected to be the first EV from Hyundai in India. The launch would happen in 2019. The battery range is expected to be slightly less than the international version to keep costs down but it will have a more than respectable range so that you can do Delhi-Jaipur in one go...
The other SUV is the Nexo. The Nexo is a Fuel Cell Electric Vehicle (FCEV). The Nexo has fuel cell technology and develops 161 bhp and 395 Nm. The Nexo a range of 609 kilometres on a single charge. Both these two SUVs would usher a new era for SUVs with green tag. Now it remains to be seen how they are priced and what is their positioning at first. Amongst the two the Kona EV would come to India earlier. Hyundai will also launch its much awaited new small car in October while it will also launch its compact SUV in India next year. Busy times for Hyundai then.
Also watch on MSN: Lexus launches 2018 ES 300h in India
(Video provided by NDTV)
In pics: The coolest vans ever made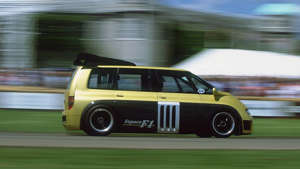 (Slideshow provided by Road & Track) 
Download the Microsoft News app for your Android or iPhone device and get news & live updates on the go. Follow our Autos section in English and Hindi.
More From Motor Trend India

Motor Trend India