Nissan India debuts in connected car technology, launches Nissan Connect App

The Financial Express
10-08-2017
In a bid to enhance its position as a premium automaker, Nissan India has launched a new mobile based application Nissan Connect that will allow the new customers of Nissan Micra, Nissan Terrano and Nissan Sunny to stay connected with his/her technology through the car.
Nissan Connect has been developed at the Renault-Nissan Alliance Technology business center in Chennai and has been designed specifically for Indian Market. Nissan Connect features over 50 connected features with three years of free subscription and one year of additional Nissan Warranty program.
Nissan Intelligent Mobility is a roadmap for a new era of automotive experiences says Arun Malhotra, Managing Director, Nissan Motor India. Nissan also claims that it has been bringing in global technologies to its cars for over 20 years now and is now getting ready to add more new technologies to its cars in India.
Nissan Connect is a factory fitted technology solution with an embedded telematics control unit paired with a single SIM for every car connected to a server which then interacts with the mobile application installed on the owner's phone.
The app will send you a notification on your car's health if it over speeds and can send locations to your family members helping to track the car. Customers can download the app from Google Play Store or Apple app store. All the new cars from Nissan will come with this technologies as a standard feature.
Nissan India plans to bring in more new technologies and will constantly keep adding features to its Nissan Connect app. Almost every car OEM is now venturing into this space. Nissan India has not shared any plans to carry forward this app on its Datsun brand.
More From The Financial Express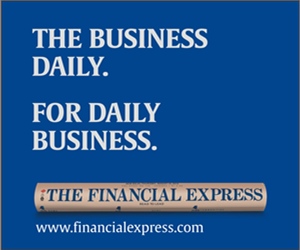 The Financial Express