Sachin Tendulkar's BMW X5M on sale, at a really affordable price!

The Financial Express
10-08-2018
Sachin Tendulkar's BMW X5M: Sachin Tendulkar is one of the countries' most well-known auto-enthusiast, with a garage to match it. Naturally, every time one of his cars goes on sale other enthusiasts rushes to the grab the opportunity. Not only because the car was owned by the God of cricket himself, but also because of his reputation as an enthusiast guarantees a spotless car. Sachin Tendulkar was appointed as BMW's brand ambassador in 2012, and ever since Sachin has always been seen mostly in out of cars with the Bavarian badge on the bonnet. However, even before 2012, Sachin had a whole lot of exciting BMW cars in his possession, one of which is a 2002 BMW X5M, which he used regularly to commute. Although he had sold it later, the second owner of the car has put it up for sale again.
In pics: Stars and their mean machines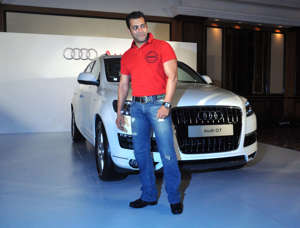 For BMW fanboys, the BMW X5M in long beach blue is quite a rare car itself, even sans the fact that Sachin once owned it. The M-Badge means that it is the performance version of the luxury SUV that comes with a 4,619cc V8 petrol that makes 347 Bhp and 480 Nm of peak torque. Not a lot in today's terms but in 2002 it was a revelation. It gets a 5-speed automatic transmission. When it was new BMW guaranteed a 0-100 time of 7 seconds, going all the way to 239 kmph. With 72,000 kms on the odometer, the SUV has been priced at Rs 21 lakh. Which is reasonable considering the cars heritage and the fact that it has been properly maintained since it made it to India.
The BMW X5M comes fully up to spec with power windows, central locking, audio system, remote locking, alloy wheels, leather seats, ABS, traction control, electric seats, power mirrors, parking sensors, airbags, sunroof and leather seats.
Also watch on MSN: Suzuki Vitara facelift revealed
(Video provided by NDTV)
More From The Financial Express

The Financial Express