12 beautiful car-free destinations around the world

Photos
14-10-2016
There are few places left where cars are not an indispensable part of life. However, there are some corners of the world that have remained free of the fuel-guzzling and emission-producing necessities of urban life. We take a look at some of them.
Venice, Italy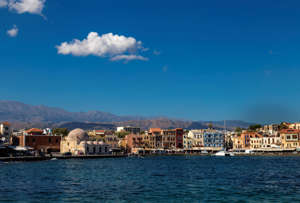 The city in the northeastern part of Italy is built on water and so is famous for its canals which means it can only be negotiated by boat and is considered one of the most romantic cities in the world. The ancient city has a glorious past and was a major financial and military power during the Renaissance. The city functions without any motorcars or trucks, with Venetian boats, known as gondolas, being the primary source of transportation.
Giethoorn, Netherlands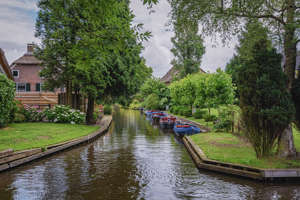 Giethoorn, which literally means goat horn, is known as the Venice of the North for its natural beauty and an abundance of canals and more than 180 bridges. Boats are primarily used for transportation in this small Dutch village. Bicycles are also extensively used by the residents to make their way through the neighborhood. However, cars and other modes of modern transportation aren't seen in Giethoorn.
Mackinac Island, Michigan, US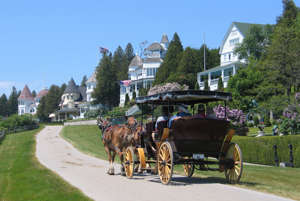 The island, which is home to around 500 people, outlawed motor vehicles in 1898 — allowing it to maintain its natural calm and beauty. Bicycles and horse-drawn carriages are commonly used for transportation in this popular tourist destination, while a few motorized vehicles are in service for emergency situations.
Hydra, Greece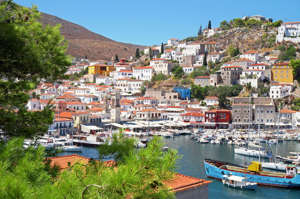 This quintessential Greek island, with its white buildings, cobbled streets, pristine blue waters and beautiful coastal hiking trails, is known for his well-preserved architecture. Because of its preservation law, no new buildings can be erected nor any wheeled vehicles — including cars and scooters — used. As a result, the island looks the same as it did decades ago.
Fire Island, New York, US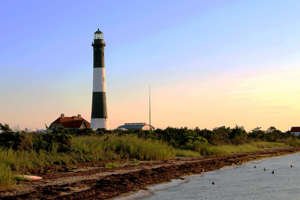 This 31-mile (50 kms) island spans only a quarter mile (0.40 km) at its widest, making it difficult for cars to navigate through its narrow roads. Residents, therefore, make use of carriages to move their heavy belongings and bicycles are an integral part of the local life. Motorized vehicles are primarily used in emergencies.
Paquetá Island, Brazil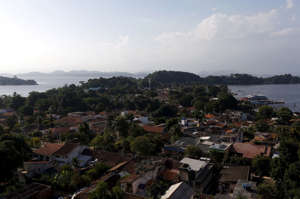 This Brazilian island was home to the Tamoio Indians until the 15th century when they joined forces with the Portuguese to fight off the French occupation, which was supported by Tamoios. However, the Tamoio people were defeated and the Portuguese occupiers divided their land in two parts. Taomio Indians, who used to be hunter gatherers, became vegetable and fruit growers under the Portuguese occupation. The island is an automobile-free zone, with bicycles and horse-drawn carriages used instead.
Vauban, Germany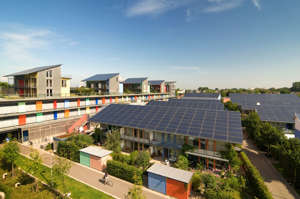 © Daniel Schoenen/Getty Images

Vauban district in Germany was purpose-built to be a sustainable district for people to reside in. One of the aims for constructing the district was to keep the city center free of cars, which has been achieved. The residents who choose to forego having their own vehicles are granted special privileges while those who opt to have their own cars are required to park on the periphery of the residential complexes.
Sark, United Kingdom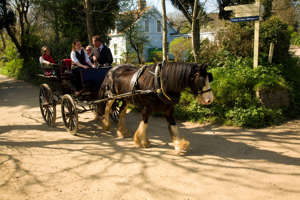 © Geography Photos/UIG via Getty Images

Located between Guernsey and Jersey, Sark is part of the Channel Islands. The small island has a population of just 600 people and is a big attraction for tourists, especially for its great landscape ideal for hiking and biking. One of the unique features of Sark is its complete ban on motorized vehicles which helps the island maintain its beauty. 
Fes el Bali, Morocco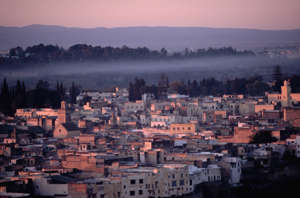 Listed as a world heritage site in 1981, the city is known for its maze of medieval streets, which are littered with food stalls, restaurants and mosques - therefore unsuitable for cars. With a population of over 150,000 people, Fes el Bali is believed to be the biggest city in the world without any cars.
La Cumbrecita, Argentina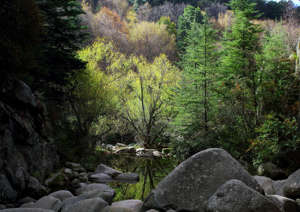 This picturesque small hamlet is located in the Calamuchita Valley in Argentina with a population just below 200. For its natural beauty and relative seclusion, La Cumbrecita is a popular destination for tourists and to maintain this condition all visitors must leave their cars outside the town before entering its stone-paved streets.
Bald Head Island, North Carolina, US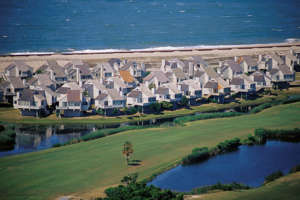 © Brownie Harris/Getty Images
Bald Head Island is known for sea turtle nesting activity and the fact that you must leave your car behind to take the ferry to the village. Bicycles, golf carts and walking are the primary ways of traveling in this village that is famous for its pristine beauty. It is also peppered with golf courses and beautiful beaches.
Zermatt, Switzerland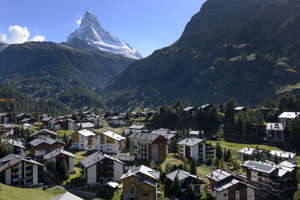 Zermatt sits in the foothills of some of Switzerland's highest peaks, including the iconic Matterhorn – which also serves as the logo of the uber-famous Toblerone chocolates. The municipality has a population of around 6,000 residents, who only use battery-operated and electric vehicles which helps the town reduce its air pollution and retain its clear view of the Matterhorn and other surrounding mountains. The other means of transport include horse-drown carriages and bicycles.